Top Manhattan prosecutor leaves job after standoff with Barr
Litigation Reports
An extraordinary standoff between the Justice Department and Manhattan U.S. Attorney Geoffrey S. Berman ended Saturday when the prosecutor agreed to leave his job with an assurance that his investigations into allies of President Donald Trump would not be disturbed.

The announcement capped two days of conflicting statements, allegations of political interference in prosecutions, and defiance from Berman. On Saturday, Attorney General William Barr said Berman's refusal to resign under pressure prompted Trump to fire him. Trump tried to distance himself from the dispute, telling reporters the decision "was all up to the attorney general."

This episode deepened tensions between the Justice Department and congressional Democrats, who have accused Barr of politicizing the agency and acting more like Trump's personal lawyer than the country's chief law enforcement officer. It also raised questions about ongoing investigations in the Southern District of New York, most notably a probe into Rudy Giuliani, the president's personal attorney.

Barr set off the whirlwind chain of events on Friday night with a surprise announcement that Berman was resigning, without explanation. But Berman insisted he had not resigned, was not stepping down and his investigations would continue.

On Saturday morning, he showed up to work, telling reporters, "I'm just here to do my job." Hours later, Barr announced Berman's firing. "Unfortunately, with your statement of last night, you have chosen public spectacle over public service," Barr wrote in a letter released by the Justice Department. He said the idea that Berman had to continue on the job to safeguard investigations was "false."

Although Barr said Trump had removed Berman, the president told reporters: "That's all up to the attorney general. Attorney General Barr is working on that. That's his department, not my department." Trump added: "I wasn't involved."

The administration's push to cast aside Berman amounted to a political and constitutional clash between the Justice Department and one of the nation's top districts, which has tried major mob, financial crimes and terrorism cases over the years.


Related listings
Litigation Reports

06/18/2020

The Trump administration has asked the U.S. Supreme Court to revive a permit program that would allow the disputed Keystone XL pipeline and other new oil and gas pipelines to cross waterways with little review.Earlier this year, a Montana judge suspe...

Litigation Reports

06/07/2020

The first of several Black Lives Matter protests across Australia on Saturday got underway against a backdrop of possible clashes between demonstrators and police in Sydney, after a court sided with police that the gathering posed too much risk for s...

Litigation Reports

06/02/2020

The Wisconsin Supreme Court on Monday agreed to hear a case seeking to purge about 129,000 voter registrations from the rolls ahead of the November presidential election after previously deadlocking on whether to get involved.Democrats oppose the vot...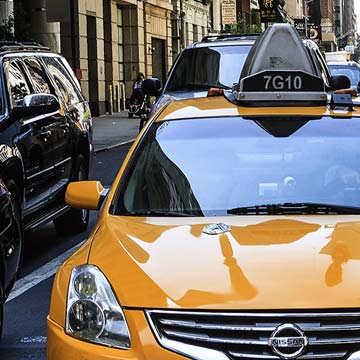 Any contracts or any transactions can go awry at any time
We know your business means a lot to you and want to understand all the aspects of your business so that we can help you in the best ways possible. We don't discriminate depending on the size of your company. Our mission statement is to represent all business owners and entrepreneurs by navigating them through the rough waters of business litigation and guiding them to success.

We are attorneys who want to make sure we understand your business objectives and goals before we start providing you with legal counsel individualized to your business. We know what it means to be dedicated to your business. After all, we are a business as well. And just like you, we want to provide the best service we can to our clients.

Any contracts or any transactions can go awry at any time. Sometimes, making important business decisions without legal help from business attorneys could cost you your business.We don't want you or your business to be misconstrued by anyone. Our attorneys make sure that we communicate with you often to make sure we are giving you the legal guidance you need at all times. We make sure we are responsive in a timely-manner with every single one of our clients to help them identify risks and prevent legal battles before they arise.