Trump administration takes Keystone dispute to Supreme Court
Litigation Reports
The Trump administration has asked the U.S. Supreme Court to revive a permit program that would allow the disputed Keystone XL pipeline and other new oil and gas pipelines to cross waterways with little review.

Earlier this year, a Montana judge suspended the U.S. Army Corps of Engineers' permit program when environmental groups seeking to block construction of the Keystone XL oil pipeline argued the permit process allows companies to skirt responsibility for damage done to water bodies.

The permit program, known as Nationwide Permit 12, allows pipelines to be built across streams and wetlands with minimal review if they meet certain criteria.

Canadian company TC Energy needs the permit to build the long-disputed pipeline from Canada across U.S. rivers and streams. Industry representatives said U.S. District Judge Brian Morris' ruling blocking the program could also delay more than 70 pipeline projects across the U.S. and add as much as $2 billion in costs.

Morris ruled that Army Corps officials in 2017 improperly reauthorized the program, which he said could harm protected wildlife and wildlife habitat.

Last month, the 9th U.S. Circuit Court of Appeals denied an emergency request to block Morris' ruling filed by the U.S. government, states and industry groups.

On Monday, U.S. Solicitor General Noel Francisco asked the Supreme Court to do what the 9th Circuit court wouldn't: block Morris' ruling and let the permit program operate again while the lawsuit plays out in court.
Related listings
Litigation Reports

06/07/2020

The first of several Black Lives Matter protests across Australia on Saturday got underway against a backdrop of possible clashes between demonstrators and police in Sydney, after a court sided with police that the gathering posed too much risk for s...

Litigation Reports

06/02/2020

The Wisconsin Supreme Court on Monday agreed to hear a case seeking to purge about 129,000 voter registrations from the rolls ahead of the November presidential election after previously deadlocking on whether to get involved.Democrats oppose the vot...

Litigation Reports

05/24/2020

An appeals court has upheld California Gov. Gavin Newsom's ban on in-person church services amid the coronavirus pandemic, in a split ruling that found that government's emergency powers override what in normal times would be fundamental ...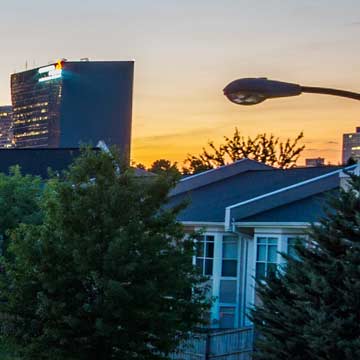 USCIS to Continue Implementing New Policy Memorandum on Notices to Appear
U.S. Citizenship and Immigration Services (USCIS) is continuing to implement the June 28, 2018, Policy Memorandum (PM), Updated Guidance for the Referral of Cases and Issuance of Notices to Appear (NTAs) in Cases Involving Inadmissible and Deportable Aliens (PDF, 140 KB).

USCIS may issue NTAs as described below based on denials of I-914/I-914A, Application for T Nonimmigrant Status; I-918/I-918A, Petition for U Nonimmigrant Status; I-360, Petition for Amerasian, Widow(er), or Special Immigrant (Violence Against Women Act self-petitions and Special Immigrant Juvenile Status petitions); I-730, Refugee/Asylee Relative Petitions when the beneficiary is present in the US; I-929, Petition for Qualifying Family Member of a U-1 Nonimmigrant; and I-485 Application to Register Permanent Residence or Adjust Status (with the underlying form types listed above).

If applicants, beneficiaries, or self-petitioners who are denied are no longer in a period of authorized stay and do not depart the United States, USCIS may issue an NTA. USCIS will continue to send denial letters for these applications and petitions to ensure adequate notice regarding period of authorized stay, checking travel compliance, or validating departure from the United States.