Ohio to U.S. Supreme Court: Keep signature rules in place
National Court News
The state of Ohio continued Monday to defend its right to impose normal signature requirements on ballot issue campaigns amid the global pandemic.

Uncertainty over the question prompted a voting-rights campaign to suspend its ballot effort last week, but minimum wage and marijuana decriminalization issues remain.

In a filing with the U.S. Supreme Court, Republican Attorney General Dave Yost's attorneys argued that a lower court judge who had temporarily relaxed the rules effectively "rewrote Ohio's Constitution and Revised Code."

The state also argued that changing signature-gathering rules now would lead to "last-minute confusion" and the possible wrongful passage of issues this fall. The argument has an ironic twist, since some of the delay pushing the campaigns closer to the signature deadline has been caused by the litigation itself.

U.S. District Court Judge Edmund Sargus Jr. set up the more flexible rules in a May 19 decision. They would have allowed campaigns promoting minimum wage, voting rights and marijuana issues to collect signatures electronically. Sargus had also extended the deadline for submitting signatures by about a month, to July 31.

The U.S. 6th Circuit Court of Appeals blocked those less restrictive rules from kicking in. Justices have been asked to decide whether failing to accommodate ballot campaigns during the time of COVID-19 violates their constitutional right to access Ohio's ballot.

A decision by the justices will no longer help what was the most high-profile of Ohio's fall ballot campaigns. Ohioans for Safe and Secure Elections, which advanced election-law changes aiming to make voting easier, suspended its campaign last week as its protracted fight to proceed with the effort neared the June 30 filing deadline.
Related listings
National Court News

05/11/2020

A young black man filmed by a security camera walking through a home under construction in December and in February may have stopped at the site for a drink of water, according to an attorney for the homeowner thrust into the investigation of the fat...

National Court News

05/01/2020

Polish President Andrzej Duda on Thursday appointed an acting head of the beleaguered Supreme Court following the retirement of its president, who had vehemently defended its independence.The court under Malgorzata Gersdorf has been critical of the s...

National Court News

04/08/2020

A federal appeals court on Friday partially rescinded a lower-court order that had largely blocked the enforcement of an abortion ban in Texas during the coronavirus pandemic.By a 2-1 vote, the three-judge panel of the 5th U.S. Circuit Court of Appea...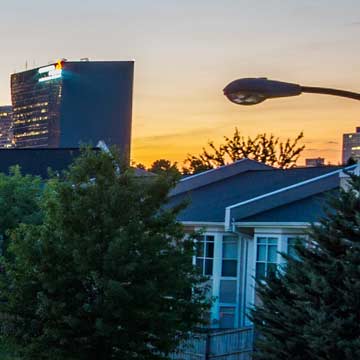 USCIS to Continue Implementing New Policy Memorandum on Notices to Appear
U.S. Citizenship and Immigration Services (USCIS) is continuing to implement the June 28, 2018, Policy Memorandum (PM), Updated Guidance for the Referral of Cases and Issuance of Notices to Appear (NTAs) in Cases Involving Inadmissible and Deportable Aliens (PDF, 140 KB).

USCIS may issue NTAs as described below based on denials of I-914/I-914A, Application for T Nonimmigrant Status; I-918/I-918A, Petition for U Nonimmigrant Status; I-360, Petition for Amerasian, Widow(er), or Special Immigrant (Violence Against Women Act self-petitions and Special Immigrant Juvenile Status petitions); I-730, Refugee/Asylee Relative Petitions when the beneficiary is present in the US; I-929, Petition for Qualifying Family Member of a U-1 Nonimmigrant; and I-485 Application to Register Permanent Residence or Adjust Status (with the underlying form types listed above).

If applicants, beneficiaries, or self-petitioners who are denied are no longer in a period of authorized stay and do not depart the United States, USCIS may issue an NTA. USCIS will continue to send denial letters for these applications and petitions to ensure adequate notice regarding period of authorized stay, checking travel compliance, or validating departure from the United States.