Schumer recommending 2 voting rights lawyers to be judges
Breaking Legal News
The Senate's top Democrat is recommending President Joe Biden nominate two prominent voting rights attorneys to serve as judges on the 2nd U.S. Circuit Court of Appeals and on the federal bench in Manhattan.

Sen. Chuck Schumer has recommended the president nominate Myrna Perez, who serves as the director of voting rights and election programs at NYU's Brennan Center for Justice, for the appeals court post, a person familiar with the matter told The Associated Press on Monday.

He is also recommending Biden nominate Dale Ho, who leads the Voting Rights Project at the American Civil Liberties Union, as a federal judge in the Southern District of New York, the person said. The person could not discuss the matter publicly ahead of a formal announcement and spoke to the AP on condition of anonymity.

If confirmed, Perez would be the only Latina on the court — one of the most prominent judicial posts in the country. Perez would also be the first Hispanic woman to serve on the court since Supreme Court Justice Sonia Sotomayor served on the panel. The 2nd U.S. Circuit Court of Appeals has jurisdiction over the federal courts in New York, Connecticut and Vermont.

Schumer's recommendation that Biden nominate highly experienced litigators in voting and election law is also a calculated political move for Democrats, who have made voting rights one of their biggest priorities.

Days ago, Biden reemphasized a plea for sweeping legislation in Congress to protect the right to vote as Republican-led lawmaking bodies in Texas and other states pass new restrictions making it tougher to cast ballots.

As majority leader, Schumer has been pushing to keep with the president's pledge to bring on a diverse group of judicial nominees to represent the demographic diversity of the nation.

Democrats, narrowly controlling the Senate for the first time in six years, are eager to turn the page from the Trump administration, especially when it comes to judges. President Donald Trump appointed mostly white men to fill the jobs, and now more than one-quarter of the federal judiciary is made up of his appointees. Trump, a Republican, also nominated three members of the Supreme Court: Neil Gorsuch, Brett Kavanaugh and Amy Coney Barrett.
Related listings
Breaking Legal News

11/05/2018

A Malaysian court on Wednesday set Jan. 7 for two Southeast Asian women charged with murdering the North Korean leader's half brother to begin their defense, as their lawyers complained that some witnesses were unreachable.A High Court judge in...

Breaking Legal News

10/07/2018

A couple of liberal Harvard law professors are lending their name to a new campaign to build support for expanding the Supreme Court by four justices in 2021.The campaign, calling itself the 1.20.21 Project and being launched Wednesday, also wants to...

Breaking Legal News

09/10/2018

The Nebraska Supreme Court has ruled that voters will decide in November whether to expand Medicaid in the state.The court's rejection of a Republican-led lawsuit Wednesday is a victory for advocates who say a vote favoring expansion would ensu...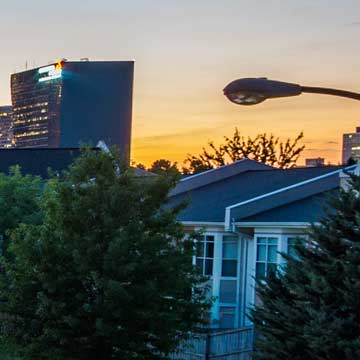 USCIS to Continue Implementing New Policy Memorandum on Notices to Appear
U.S. Citizenship and Immigration Services (USCIS) is continuing to implement the June 28, 2018, Policy Memorandum (PM), Updated Guidance for the Referral of Cases and Issuance of Notices to Appear (NTAs) in Cases Involving Inadmissible and Deportable Aliens (PDF, 140 KB).

USCIS may issue NTAs as described below based on denials of I-914/I-914A, Application for T Nonimmigrant Status; I-918/I-918A, Petition for U Nonimmigrant Status; I-360, Petition for Amerasian, Widow(er), or Special Immigrant (Violence Against Women Act self-petitions and Special Immigrant Juvenile Status petitions); I-730, Refugee/Asylee Relative Petitions when the beneficiary is present in the US; I-929, Petition for Qualifying Family Member of a U-1 Nonimmigrant; and I-485 Application to Register Permanent Residence or Adjust Status (with the underlying form types listed above).

If applicants, beneficiaries, or self-petitioners who are denied are no longer in a period of authorized stay and do not depart the United States, USCIS may issue an NTA. USCIS will continue to send denial letters for these applications and petitions to ensure adequate notice regarding period of authorized stay, checking travel compliance, or validating departure from the United States.