Kansas faces skeptical state Supreme Court on school funding
Court Watch
Attorneys for Kansas will try to convince an often skeptical state Supreme Court on Tuesday that the funding increase legislators approved for public schools this year is enough to provide a suitable education for kids statewide.

The high court is hearing arguments about a new law that phases in a $293 million increase in education funding over two years. The justices ruled in March that the $4 billion a year in aid the state then provided to its 286 school districts was inadequate, the latest in a string of decisions favoring four school districts that sued Kansas in 2010.

The state argues that the increase is sizable and that new dollars are targeted toward helping the under-performing students identified as a particular concern in the court's last decision.

But lawyers for the Dodge City, Hutchinson, Wichita and Kansas City, Kansas, school districts argue that lawmakers fell at least $600 million short of adequately funding schools over two years. They also question whether the state can sustain the spending promised by the new law, even with an income tax increase enacted this year.

The court has ruled previously that the state constitution requires legislators to finance a suitable education for every child. In past hearings, justices have aggressively questioned attorneys on both sides but have not been shy about challenging the state's arguments.

The court is expected to rule quickly. Attorneys for the districts want the justices to declare that the new law isn't adequate and order lawmakers to fix it by Sept. 1 — only a few weeks after the start of the new school year.

Related listings
The brother of one of eight victims of an unsolved southern Ohio massacre has appeared in court for a hearing on evidence-tampering and vandalism charges over allegations he destroyed a GPS tracking device. Forty-year-old James Manley, of Peebles, ap...

A court in Kyrgyzstan on Tuesday upheld a life sentence for an ethnic Uzbek journalist in a case that has drawn international criticism. Azimzhan Askarov was convicted in 2010 for stirring up ethnic hatred, a charge related to ethnic unrest in the so...

A federal appeals court in San Francisco says used car retailer CarMax must tell buyers in California the condition of individual vehicle components it inspects. The 9th U.S. Circuit Court of Appeals said Thursday CarMax's practice of providing buyer...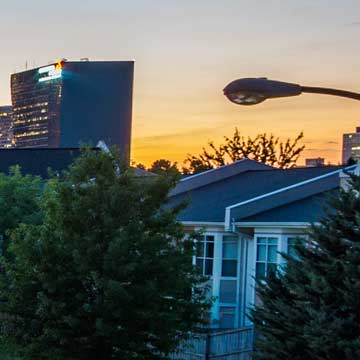 USCIS to Continue Implementing New Policy Memorandum on Notices to Appear
U.S. Citizenship and Immigration Services (USCIS) is continuing to implement the June 28, 2018, Policy Memorandum (PM), Updated Guidance for the Referral of Cases and Issuance of Notices to Appear (NTAs) in Cases Involving Inadmissible and Deportable Aliens (PDF, 140 KB).

USCIS may issue NTAs as described below based on denials of I-914/I-914A, Application for T Nonimmigrant Status; I-918/I-918A, Petition for U Nonimmigrant Status; I-360, Petition for Amerasian, Widow(er), or Special Immigrant (Violence Against Women Act self-petitions and Special Immigrant Juvenile Status petitions); I-730, Refugee/Asylee Relative Petitions when the beneficiary is present in the US; I-929, Petition for Qualifying Family Member of a U-1 Nonimmigrant; and I-485 Application to Register Permanent Residence or Adjust Status (with the underlying form types listed above).

If applicants, beneficiaries, or self-petitioners who are denied are no longer in a period of authorized stay and do not depart the United States, USCIS may issue an NTA. USCIS will continue to send denial letters for these applications and petitions to ensure adequate notice regarding period of authorized stay, checking travel compliance, or validating departure from the United States.
Business News