Bankruptcy proceedings can have long-term benefits
Legal Events
Chicago Bankruptcy Law Firm Covers Bankruptcy in the Wake of COVID-19 The COVID-19 pandemic has damaged the economy, leaving many families and business owners worried about how they will pay for even the most basic expenses. In the midst of this crisis, you might be considering filing for bankruptcy or wondering how COVID-19 will affect an existing bankruptcy filing. No matter your situation, the Chicago Bankruptcy Law Firm of Daniel J. Winter is here to help give you the answers and assistance that you need. We are more than happy to explain to anyone in financial distress exactly what their options are. What Is Bankruptcy? Bankruptcy is a Federal system of laws, rules, and procedures designed to help legal residents of the U.S. deal with their debts, which, for whatever reason, individuals or businesses cannot pay as they are due. The most common types of Bankruptcy are for people (called Consumer Bankruptcies). Two major types of Consumer Bankruptcy are Chapter 7 (liquidation or debt elimination), Chapter 13 (wage-earner reorganization for individuals or people running unincorporated businesses). Chapter 11 is a type of Corporate Bankruptcy (reorganization for businesses and certain individuals with extremely large amounts of debt). Chapter number refers to the section of the Bankruptcy law, called the Bankruptcy Code (which is in Title 11 of the U.S. Code). Bankruptcy cases almost exclusively fall under federal law, though states may pass laws governing issues that federal law doesn't address. Special bankruptcy courts nationwide handle only debtor-creditor cases. Generally, any bankruptcy-related claim must be filed with the U.S. Bankruptcy Court.
Related listings
The Mississippi Supreme Court heard arguments Wednesday in a lawsuit that's trying to block a voter-approved medical marijuana program by arguing that the the issue should not have been on the ballot.Arguments were not about marijuana. Instead,...

India's top court on Tuesday temporarily put on hold the implementation of agricultural reform laws and ordered the creation of an independent committee of experts to negotiate with farmers who have been protesting against the legislation.The S...

A Pennsylvania appeals court judge ordered state officials on Wednesday to halt any further steps toward certifying election results, a day after Gov. Tom Wolf said he had certified Democrat Joe Biden as the winner of the presidential election in Pen...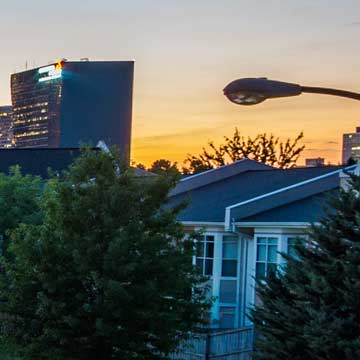 USCIS to Continue Implementing New Policy Memorandum on Notices to Appear
U.S. Citizenship and Immigration Services (USCIS) is continuing to implement the June 28, 2018, Policy Memorandum (PM), Updated Guidance for the Referral of Cases and Issuance of Notices to Appear (NTAs) in Cases Involving Inadmissible and Deportable Aliens (PDF, 140 KB).

USCIS may issue NTAs as described below based on denials of I-914/I-914A, Application for T Nonimmigrant Status; I-918/I-918A, Petition for U Nonimmigrant Status; I-360, Petition for Amerasian, Widow(er), or Special Immigrant (Violence Against Women Act self-petitions and Special Immigrant Juvenile Status petitions); I-730, Refugee/Asylee Relative Petitions when the beneficiary is present in the US; I-929, Petition for Qualifying Family Member of a U-1 Nonimmigrant; and I-485 Application to Register Permanent Residence or Adjust Status (with the underlying form types listed above).

If applicants, beneficiaries, or self-petitioners who are denied are no longer in a period of authorized stay and do not depart the United States, USCIS may issue an NTA. USCIS will continue to send denial letters for these applications and petitions to ensure adequate notice regarding period of authorized stay, checking travel compliance, or validating departure from the United States.