Judge halts further vote certification; Gov. Wolf appeals
Legal Events
A Pennsylvania appeals court judge ordered state officials on Wednesday to halt any further steps toward certifying election results, a day after Gov. Tom Wolf said he had certified Democrat Joe Biden as the winner of the presidential election in Pennsylvania.

Wolf's administration quickly asked the state Supreme Court to block the ruling from taking effect, saying there was no "conceivable justification" for it.

"Since the birth of our nation nearly 250 years ago, no court has ever issued an order purporting to interfere with a state's ascertainment of its presidential electors ? until today," the administration said in its motion.

Commonwealth Court Judge Patricia McCullough, a Republican, had issued the order and set a hearing for Friday, but canceled it amid the appeal. It wasn't immediately clear if she intended to hold up the certification of state and local contests on the ballot or interrupt the scheduled Dec. 14 meeting of the state's 20 electors.

Republican U.S. Rep. Mike Kelly and others filed suit Saturday to challenge approximately 2.5 million mail-in ballots that were predominantly cast by Democrats. They said the GOP-controlled state Legislature had failed to follow proper procedure when they voted last year to expand mail-in voting.

The state Supreme Court has twice this month overturned Republican challenges over election issues.
Related listings
A state court legal fight to stop the counting of mail ballots in the Las Vegas area has ended after the Nevada Supreme Court dismissed an appeal by the Donald Trump campaign and the state Republican party, at their request. The dismissal leaves two ...

A drive-by shooting wounded a federal security officer outside the U.S. courthouse in downtown Phoenix on Tuesday, and a person was later taken into custody, authorities said. The officer was taken to a hospital and was expected to recover, according...

New Orleans City Council President Jason Williams and an attorney in his law firm pleaded not guilty to federal tax fraud charges on Friday.Williams, 47, and Nicole Burdett, 39, appeared remotely before a federal magistrate judge and entered their pl...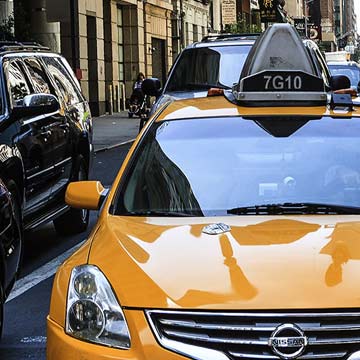 Any contracts or any transactions can go awry at any time
We know your business means a lot to you and want to understand all the aspects of your business so that we can help you in the best ways possible. We don't discriminate depending on the size of your company. Our mission statement is to represent all business owners and entrepreneurs by navigating them through the rough waters of business litigation and guiding them to success.

We are attorneys who want to make sure we understand your business objectives and goals before we start providing you with legal counsel individualized to your business. We know what it means to be dedicated to your business. After all, we are a business as well. And just like you, we want to provide the best service we can to our clients.

Any contracts or any transactions can go awry at any time. Sometimes, making important business decisions without legal help from business attorneys could cost you your business.We don't want you or your business to be misconstrued by anyone. Our attorneys make sure that we communicate with you often to make sure we are giving you the legal guidance you need at all times. We make sure we are responsive in a timely-manner with every single one of our clients to help them identify risks and prevent legal battles before they arise.
Business News