Shooting outside US court in Phoenix wounds federal officer
Legal Events
A drive-by shooting wounded a federal security officer outside the U.S. courthouse in downtown Phoenix on Tuesday, and a person was later taken into custody, authorities said. The officer was taken to a hospital and was expected to recover, according to city police and the FBI. Jill McCabe, a spokeswoman for the FBI's Phoenix office, said someone was later detained and there was no indication of a further threat to the public.

The court security officer works for the U.S. Marshals Service and was struck in their protective vest, said a law enforcement official who spoke on condition of anonymity because they were not authorized to discuss the investigation publicly. Court security officers work under the direction of the U.S. Marshals Service but generally are employed by private security companies.

The FBI said it isn't providing any more details as it investigates. Police had released a photo of a silver sedan spotted leaving the area around the Sandra Day O'Connor U.S. Courthouse. Hours after the shooting, a street surrounding the courthouse was closed to traffic, roped off by yellow tape with police officers standing on each corner. Armed federal officers talked outside the main entrance to the courthouse, which was still open to the public, according to a court clerk.

The shooting came after the weekend ambush of two Los Angeles County deputies. They were sitting in their parked vehicle when a man walked up to the passenger's side and fired multiple rounds. The deputies were struck in the head and critically wounded but were expected to recover. The gunman hasn't been captured, and a motive has not been determined. Federal courthouses have been flashpoints for recent violence, but it's not clear who shot the officer in Phoenix or why.

In June, a federal security officer was shot and killed and his partner was wounded outside the federal courthouse in Oakland as they guarded the building during protests over racial injustice and police brutality. An Air Force sergeant was charged with the shooting, and prosecutors say he had ties to the far-right, anti-government "boogaloo" movement and used the protest as cover for the crime and his escape.

During demonstrations in Portland, Oregon, protesters and federal officers clashed at the federal courthouse, where people set fires and tossed fireworks and rocks, while federal authorities unleashed tear gas and made arrests.


Related listings
New Orleans City Council President Jason Williams and an attorney in his law firm pleaded not guilty to federal tax fraud charges on Friday.Williams, 47, and Nicole Burdett, 39, appeared remotely before a federal magistrate judge and entered their pl...

Germany's top security official violated the rights of a far-right party by posting remarks criticizing it on his ministry's website, the country's highest court ruled Tuesday.The Alternative for Germany party, known as AfD, whose anti-migration and ...

The Michigan appeals court has thrown out a 50-year prison sentence for a former Cub Scout leader and teacher who was convicted of killing his wife.Andrew Farley Jr. of Grand Blanc Township was convicted of second-degree murder. But the appeals court...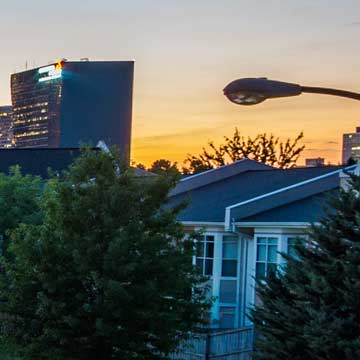 USCIS to Continue Implementing New Policy Memorandum on Notices to Appear
U.S. Citizenship and Immigration Services (USCIS) is continuing to implement the June 28, 2018, Policy Memorandum (PM), Updated Guidance for the Referral of Cases and Issuance of Notices to Appear (NTAs) in Cases Involving Inadmissible and Deportable Aliens (PDF, 140 KB).

USCIS may issue NTAs as described below based on denials of I-914/I-914A, Application for T Nonimmigrant Status; I-918/I-918A, Petition for U Nonimmigrant Status; I-360, Petition for Amerasian, Widow(er), or Special Immigrant (Violence Against Women Act self-petitions and Special Immigrant Juvenile Status petitions); I-730, Refugee/Asylee Relative Petitions when the beneficiary is present in the US; I-929, Petition for Qualifying Family Member of a U-1 Nonimmigrant; and I-485 Application to Register Permanent Residence or Adjust Status (with the underlying form types listed above).

If applicants, beneficiaries, or self-petitioners who are denied are no longer in a period of authorized stay and do not depart the United States, USCIS may issue an NTA. USCIS will continue to send denial letters for these applications and petitions to ensure adequate notice regarding period of authorized stay, checking travel compliance, or validating departure from the United States.
Business News