Judge tells prison to seize Nassar's money for victims
Legal Issues
A judge ordered the government to take money from the prison account of a former Michigan sports doctor who owes about $58,000 to victims of his child pornography crimes.

Larry Nassar has received about $13,000 in deposits since 2018, including $2,000 in federal stimulus checks, but has paid only $300 toward court-ordered financial penalties and nothing to his victims, prosecutors said.

He had a prison account balance of $2,041 in July.

"Because (Nassar) has received substantial non-exempt funds in his inmate trust account since incarceration, he was required by law to notify the court and the United States attorney and to apply those funds to the restitution that he still owed," U.S. District Judge Janet Neff said Thursday.

In a court filing, Nassar said he had received "gifts" from "third parties."

He said inmates should be paid a "living wage" for prison jobs so they can "make reasonable payments towards restitution."

Nassar was a doctor at Michigan State University and USA Gymnastics, which trains Olympians. He pleaded guilty in federal court to child pornography crimes before pleading guilty in state court to sexually assaulting female gymnasts.

Nassar is serving decades in prison.
Related listings
An appellate court in Poland on Monday rejected a lawsuit brought against two Holocaust scholars in a case that has been closely watched because it was expected to serve as a precedent for research into the highly sensitive area of Polish behavior to...

A judge has ruled that one of two Oregon brothers accused in the insurrection at the U.S. Capitol will be released from custody Friday to a third-party guardian, where he will be on home detention and GPS monitoring pending his trial. U.S. District J...

Fourteen-year-old Brandi Levy was having that kind of day where she just wanted to scream. So she did, in a profanity-laced posting on Snapchat that has, improbably, ended up before the Supreme Court in the most significant case on student speech in ...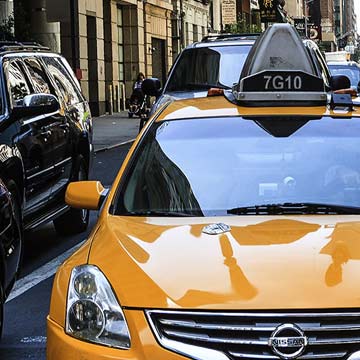 Any contracts or any transactions can go awry at any time
We know your business means a lot to you and want to understand all the aspects of your business so that we can help you in the best ways possible. We don't discriminate depending on the size of your company. Our mission statement is to represent all business owners and entrepreneurs by navigating them through the rough waters of business litigation and guiding them to success.

We are attorneys who want to make sure we understand your business objectives and goals before we start providing you with legal counsel individualized to your business. We know what it means to be dedicated to your business. After all, we are a business as well. And just like you, we want to provide the best service we can to our clients.

Any contracts or any transactions can go awry at any time. Sometimes, making important business decisions without legal help from business attorneys could cost you your business.We don't want you or your business to be misconstrued by anyone. Our attorneys make sure that we communicate with you often to make sure we are giving you the legal guidance you need at all times. We make sure we are responsive in a timely-manner with every single one of our clients to help them identify risks and prevent legal battles before they arise.