US Senate confirms Menendez as federal judge in Minnesota
Legal Issues
U.S. Magistrate Judge Kate M. Menendez has been confirmed by the Senate to fill Minnesota's federal court vacancy, the state's two senators announced over the weekend.

Menendez was nominated by President Joe Biden in September. She appeared before the Senate Judiciary Committee in early November to take questions and talk about her five-year stint as a magistrate judge, the Star Tribune reported.

Menendez previously served as a federal public defender for more than 18 years. Her experience includes several adjunct law professor roles, including at the University of Minnesota, Hamline University and St. Thomas University.

Democratic Sens. Amy Klobuchar and Tina Smith said in a joint statement Saturday that Menendez was recommended by the judicial selection committee, comprised of prominent members of Minnesota's legal community.

"Judge Menendez has dedicated her career to making our state a more just place," Klobuchar said.
Related listings
A judge ordered the government to take money from the prison account of a former Michigan sports doctor who owes about $58,000 to victims of his child pornography crimes. Larry Nassar has received about $13,000 in deposits since 2018, including $2,00...

An appellate court in Poland on Monday rejected a lawsuit brought against two Holocaust scholars in a case that has been closely watched because it was expected to serve as a precedent for research into the highly sensitive area of Polish behavior to...

A judge has ruled that one of two Oregon brothers accused in the insurrection at the U.S. Capitol will be released from custody Friday to a third-party guardian, where he will be on home detention and GPS monitoring pending his trial. U.S. District J...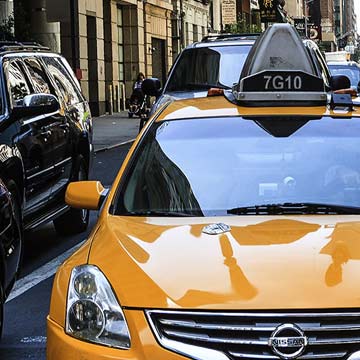 Any contracts or any transactions can go awry at any time
We know your business means a lot to you and want to understand all the aspects of your business so that we can help you in the best ways possible. We don't discriminate depending on the size of your company. Our mission statement is to represent all business owners and entrepreneurs by navigating them through the rough waters of business litigation and guiding them to success.

We are attorneys who want to make sure we understand your business objectives and goals before we start providing you with legal counsel individualized to your business. We know what it means to be dedicated to your business. After all, we are a business as well. And just like you, we want to provide the best service we can to our clients.

Any contracts or any transactions can go awry at any time. Sometimes, making important business decisions without legal help from business attorneys could cost you your business.We don't want you or your business to be misconstrued by anyone. Our attorneys make sure that we communicate with you often to make sure we are giving you the legal guidance you need at all times. We make sure we are responsive in a timely-manner with every single one of our clients to help them identify risks and prevent legal battles before they arise.