Court blocks 'millionaire tax' question from state ballot
Litigation Reports
Massachusetts' highest court on Monday struck down a proposed "millionaire tax" ballot question, blocking it from going before state voters in November and ending advocates' hopes for generating some $2 billion in additional revenue for education and transportation.

The Supreme Judicial Court, in a 5-2 ruling, said the initiative petition should not have been certified by Democratic Attorney General Maura Healey because it violated the "relatedness" clause of the state constitution that prohibits ballot questions from mingling unrelated subjects — in this case, taxing and spending.

The proposed constitutional amendment — referred to by its proponents as the "Fair Share Amendment," would have imposed a surtax of 4 percent on any portion of an individual's annual income that exceeds $1 million. The measure called for revenues from the tax to be earmarked for transportation and education.

Writing for the majority, Associate Justice Frank Gaziano said a voter who supported the surtax but opposed earmarking the funds for a specific purpose would be left "in the untenable position of choosing which issue to support and which must be disregarded."

The justices offered hypothetical examples of voters who might support spending on one priority but not the other, such as a subway commuter with no school-age children.

The measure had been poised to reach voters in November after receiving sufficient support from the Legislature in successive two-year sessions. But several business groups, including the Massachusetts High Technology Council and Associated Industries of Massachusetts, sued to block it.

The court's ruling was a devastating blow for Raise Up Massachusetts, a coalition of labor unions, community and religious organizations that collected more than 150,000 signatures in support of the millionaire tax.
Related listings
Litigation Reports

04/16/2018

Democratic Gov. Tom Wolf's administration went to court this week to block requests for records of financial incentives it offered Amazon to build its second headquarters in Pennsylvania.An administration lawyer asked Commonwealth Court to reverse an...

Litigation Reports

03/06/2018

A former Trump campaign aide appeared for hours before a federal grand jury Friday, after he defiantly insisted in a series of news interviews just days earlier that he intended to defy a subpoena in special counsel Robert Mueller's Russia investigat...

Litigation Reports

06/20/2017

Cristiano Ronaldo has been summoned to appear before a Spanish judge, and Jose Mourinho could be next. Ronaldo and Mourinho are the latest members of the soccer elite to be accused of tax fraud in Spain. Lionel Messi and Javier Mascherano, among othe...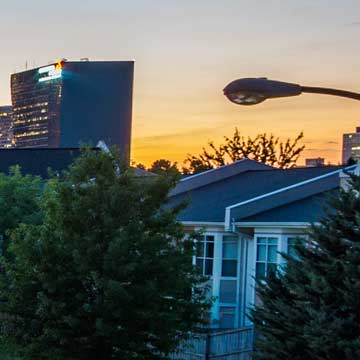 USCIS to Continue Implementing New Policy Memorandum on Notices to Appear
U.S. Citizenship and Immigration Services (USCIS) is continuing to implement the June 28, 2018, Policy Memorandum (PM), Updated Guidance for the Referral of Cases and Issuance of Notices to Appear (NTAs) in Cases Involving Inadmissible and Deportable Aliens (PDF, 140 KB).

USCIS may issue NTAs as described below based on denials of I-914/I-914A, Application for T Nonimmigrant Status; I-918/I-918A, Petition for U Nonimmigrant Status; I-360, Petition for Amerasian, Widow(er), or Special Immigrant (Violence Against Women Act self-petitions and Special Immigrant Juvenile Status petitions); I-730, Refugee/Asylee Relative Petitions when the beneficiary is present in the US; I-929, Petition for Qualifying Family Member of a U-1 Nonimmigrant; and I-485 Application to Register Permanent Residence or Adjust Status (with the underlying form types listed above).

If applicants, beneficiaries, or self-petitioners who are denied are no longer in a period of authorized stay and do not depart the United States, USCIS may issue an NTA. USCIS will continue to send denial letters for these applications and petitions to ensure adequate notice regarding period of authorized stay, checking travel compliance, or validating departure from the United States.
Business News