Man recounts harrowing Uber ride with Kalamazoo suspect
Litigation Reports
An Uber passenger says he called the police to report an erratic driver more than an hour before authorities allege the driver began shooting people at random, killing six and wounding two others before being arrested.

Matt Mellen told WWMT-TV in Kalamazoo that Jason Dalton picked him up at around 4:30 p.m. Saturday. He said Dalton introduced himself as "Me-Me" and that he sat in front, since Dalton had his dog in the backseat.

Mellen said about a mile into the trip, Dalton got a phone call and that when he hung up, he began driving erratically, blowing through stop signs and sideswiping cars.

"We were driving through medians, driving through the lawn, speeding along and when we came to a stop, I jumped out of the car and ran away," said Mellen. He said he called the police and that when he got to his friend's house, his fiancée posted a warning to friends on Facebook.

Authorities allege that Dalton shot the first victim outside of an apartment complex shortly before 6 p.m. and that he shot seven others over the next several hours. Dalton, 45, was arrested without incident early Sunday morning after a deputy spotted his vehicle driving through downtown Kalamazoo after leaving a bar parking lot.
Related listings
Litigation Reports

09/20/2015

In a mixed decision, a federal appeals court on Friday struck down as unconstitutional several strict gun registration laws in the nation's capital, but upheld other restrictions aimed at public safety. The U.S. Court of Appeals for the Distri...

Litigation Reports

11/21/2011

There is no place in the U.S. more expensive to smoke than New York City, where the taxes alone will set you back $5.85 per pack. Yet, addicts who visit Island Smokes, a "roll-your-own" cigarette shop in Chinatown, can walk out with an entire 10-pack...

Litigation Reports

07/08/2009

According to Court Watch, six employees of Sky Capital Holdings Ltd turned themselves into the FBI today on charges of $140 million stock manipulation and investment fraud in the United States and Great Britain. Those in custody include the firm's fo...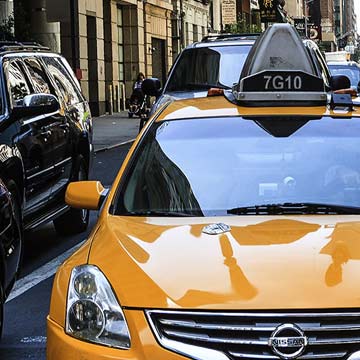 Any contracts or any transactions can go awry at any time
We know your business means a lot to you and want to understand all the aspects of your business so that we can help you in the best ways possible. We don't discriminate depending on the size of your company. Our mission statement is to represent all business owners and entrepreneurs by navigating them through the rough waters of business litigation and guiding them to success.

We are attorneys who want to make sure we understand your business objectives and goals before we start providing you with legal counsel individualized to your business. We know what it means to be dedicated to your business. After all, we are a business as well. And just like you, we want to provide the best service we can to our clients.

Any contracts or any transactions can go awry at any time. Sometimes, making important business decisions without legal help from business attorneys could cost you your business.We don't want you or your business to be misconstrued by anyone. Our attorneys make sure that we communicate with you often to make sure we are giving you the legal guidance you need at all times. We make sure we are responsive in a timely-manner with every single one of our clients to help them identify risks and prevent legal battles before they arise.
Business News