Mexico's Supreme Court overturns state anti-corruption laws
Litigation Reports
Mexico's Supreme Court has ruled unconstitutional two state anti-corruption laws that outgoing governors passed in apparent attempts to shield themselves from investigation.

Many Mexicans were outraged when the governors of the states of Veracruz and Chihuahua pushed through the laws just months before they are to leave office giving them the power to name anti-corruption prosecutors.

The federal Attorney General's Office appealed the laws, arguing they violated new federal anti-corruption standards. It said the appeals were meant to show "there is no room for tailor-made local laws."

On Monday, the Supreme court agreed, saying neither law could stand.

There have been allegations of corruption in both Veracruz and Chihuahua, and many feared the now struck-down laws would have allowed the governors to control who would investigate them.



Related listings
Litigation Reports

02/19/2016

An Uber passenger says he called the police to report an erratic driver more than an hour before authorities allege the driver began shooting people at random, killing six and wounding two others before being arrested. Matt Mellen told WWMT-TV in Kal...

Litigation Reports

09/20/2015

In a mixed decision, a federal appeals court on Friday struck down as unconstitutional several strict gun registration laws in the nation's capital, but upheld other restrictions aimed at public safety. The U.S. Court of Appeals for the Distri...

Litigation Reports

11/21/2011

There is no place in the U.S. more expensive to smoke than New York City, where the taxes alone will set you back $5.85 per pack. Yet, addicts who visit Island Smokes, a "roll-your-own" cigarette shop in Chinatown, can walk out with an entire 10-pack...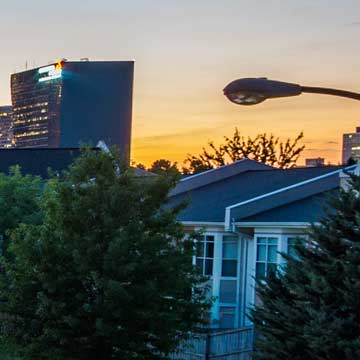 USCIS to Continue Implementing New Policy Memorandum on Notices to Appear
U.S. Citizenship and Immigration Services (USCIS) is continuing to implement the June 28, 2018, Policy Memorandum (PM), Updated Guidance for the Referral of Cases and Issuance of Notices to Appear (NTAs) in Cases Involving Inadmissible and Deportable Aliens (PDF, 140 KB).

USCIS may issue NTAs as described below based on denials of I-914/I-914A, Application for T Nonimmigrant Status; I-918/I-918A, Petition for U Nonimmigrant Status; I-360, Petition for Amerasian, Widow(er), or Special Immigrant (Violence Against Women Act self-petitions and Special Immigrant Juvenile Status petitions); I-730, Refugee/Asylee Relative Petitions when the beneficiary is present in the US; I-929, Petition for Qualifying Family Member of a U-1 Nonimmigrant; and I-485 Application to Register Permanent Residence or Adjust Status (with the underlying form types listed above).

If applicants, beneficiaries, or self-petitioners who are denied are no longer in a period of authorized stay and do not depart the United States, USCIS may issue an NTA. USCIS will continue to send denial letters for these applications and petitions to ensure adequate notice regarding period of authorized stay, checking travel compliance, or validating departure from the United States.
Business News