Appellate court sets hearing in South Carolina abortion case
National News
An appellate court is set to debate a lawsuit challenging South Carolina's abortion law about a week after the U.S. Supreme Court considers a similar measure in Mississippi.

The 4th U.S. Circuit Court of Appeals has tentatively calendared the South Carolina case for oral arguments the week of Dec. 6, according to an order from the court posted Friday.

Planned Parenthood is suing South Carolina to over the measure, which was signed into law by Republican Gov. Henry McMaster earlier this year and requires doctors to perform ultrasounds to check for a so-called "fetal heartbeat." If cardiac activity — which can typically be detected about six weeks into pregnancy — is detected, the abortion can only be performed if the pregnancy was caused by rape or incest, or if the mother's life is in danger.

Opponents have argued many women do not know they are pregnant at six weeks. And, they argue, with such an early deadline, the law gives women little time to consider whether to have an abortion.

Medical experts say the cardiac activity is not an actual heartbeat but rather an initial flutter of electric activity within cells in an embryo. They say the heart doesn't begin to form until the fetus is at least nine weeks old, and they decry efforts to promote abortion bans by relying on medical inaccuracies.

A judge has blocked South Carolina's law from going into effect pending the outcome of a challenge to Mississippi's new abortion law, which the U.S. Supreme Court expects to hear Dec. 1.

Mississippi wants the high court to uphold its ban on most abortions after the 15th week of pregnancy, telling the court it should overrule the landmark Roe v. Wade decision guaranteeing a woman's right to an abortion and the 1992 decision in Planned Parenthood v. Casey that prevents states from banning abortion before viability.
Related listings
The U.S. Supreme Court declined to hear an appeal by two state police officers accused of failing to protect a woman from a man who went on a deadly rampage, allowing a civil lawsuit to proceed. Troopers were accused of failing to do enough when Brit...

Attorneys in one of three lawsuits brought against Ohio's newly drawn maps of legislative districts asked the state's high court Monday to appoint a master commissioner to oversee the disputes. Lawyers for voters represented by the Nation...

The Arkansas Supreme Court on Thursday said it wouldn't allow the state to enforce its ban on mask mandates by schools and other government bodies, while lawmakers clashed over efforts to prohibit businesses from requiring employees get the COV...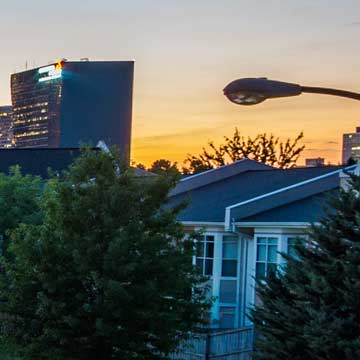 USCIS to Continue Implementing New Policy Memorandum on Notices to Appear
U.S. Citizenship and Immigration Services (USCIS) is continuing to implement the June 28, 2018, Policy Memorandum (PM), Updated Guidance for the Referral of Cases and Issuance of Notices to Appear (NTAs) in Cases Involving Inadmissible and Deportable Aliens (PDF, 140 KB).

USCIS may issue NTAs as described below based on denials of I-914/I-914A, Application for T Nonimmigrant Status; I-918/I-918A, Petition for U Nonimmigrant Status; I-360, Petition for Amerasian, Widow(er), or Special Immigrant (Violence Against Women Act self-petitions and Special Immigrant Juvenile Status petitions); I-730, Refugee/Asylee Relative Petitions when the beneficiary is present in the US; I-929, Petition for Qualifying Family Member of a U-1 Nonimmigrant; and I-485 Application to Register Permanent Residence or Adjust Status (with the underlying form types listed above).

If applicants, beneficiaries, or self-petitioners who are denied are no longer in a period of authorized stay and do not depart the United States, USCIS may issue an NTA. USCIS will continue to send denial letters for these applications and petitions to ensure adequate notice regarding period of authorized stay, checking travel compliance, or validating departure from the United States.