Cobb County jury trials paused as COVID-19 spreads
National News
As COVID-19 cases continue rising across the state of Georgia, the court system in one of its counties has decided to pause jury trials.

Cobb County Superior Court Judge Robert D. Leonard issued an order Monday to cancel trial jurors through Jan. 21, WSB-TV reported.

"I did not make this decision lightly," Leonard said. "We must keep in mind that jury service compels people of all walks of life, with all health conditions and vaccination status to attend court. Additionally, the likelihood of successfully getting through a lengthy jury trial when our community spread is at this record level is slim."

According to the Georgia Department of Public Health, 11,902 cases of COVID-19 have been reported in Cobb County in the last two weeks.

Jury trials across Georgia were paused for much of the pandemic. Trials in Cobb County ultimately resumed last April.

Leonard also said that the State Court of Cobb County will be undertaking the same measures.

Grand jury proceedings will not be affected.
Related listings
A federal trial set for January on litigation challenging North Carolina's voter photo identification law has been delayed while the U.S. Supreme Court weighs whether legislative leaders should be permitted to help defend the law in court. The ...

The Supreme Court has rejected an appeal from a conservative think tank over Gov. Tony Evers' decision to exclude the group's writers from press briefings. The justices acted without comment Monday, leaving in place lower court rulings th...

The Supreme Court on Friday left in place Texas' ban on most abortions, offering only a glimmer of daylight for clinics in the state to challenge the nation's most restrictive abortion law. The decision, little more than a week after the ...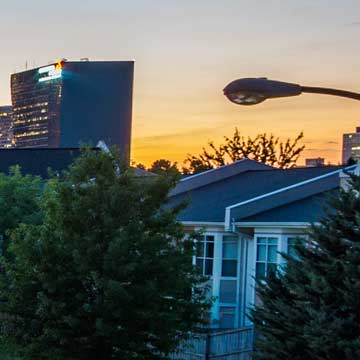 USCIS to Continue Implementing New Policy Memorandum on Notices to Appear
U.S. Citizenship and Immigration Services (USCIS) is continuing to implement the June 28, 2018, Policy Memorandum (PM), Updated Guidance for the Referral of Cases and Issuance of Notices to Appear (NTAs) in Cases Involving Inadmissible and Deportable Aliens (PDF, 140 KB).

USCIS may issue NTAs as described below based on denials of I-914/I-914A, Application for T Nonimmigrant Status; I-918/I-918A, Petition for U Nonimmigrant Status; I-360, Petition for Amerasian, Widow(er), or Special Immigrant (Violence Against Women Act self-petitions and Special Immigrant Juvenile Status petitions); I-730, Refugee/Asylee Relative Petitions when the beneficiary is present in the US; I-929, Petition for Qualifying Family Member of a U-1 Nonimmigrant; and I-485 Application to Register Permanent Residence or Adjust Status (with the underlying form types listed above).

If applicants, beneficiaries, or self-petitioners who are denied are no longer in a period of authorized stay and do not depart the United States, USCIS may issue an NTA. USCIS will continue to send denial letters for these applications and petitions to ensure adequate notice regarding period of authorized stay, checking travel compliance, or validating departure from the United States.