Court won't stop Texas abortion ban, but lets clinics sue
National News
The Supreme Court on Friday left in place Texas' ban on most abortions, offering only a glimmer of daylight for clinics in the state to challenge the nation's most restrictive abortion law.

The decision, little more than a week after the court signaled it would roll back abortion rights and possibly overturn its landmark Roe v. Wade decision, was greeted with dismay by abortion rights supporters but praise by opponents.

Five conservative justices, including three appointed by former President Donald Trump, formed a majority to limit who can be sued by the clinics, a result that both sides said probably will prevent federal courts from effectively blocking the law.

Texas licensing officials may be sued, but not state court judges, court clerks or state Attorney General Ken Paxton, the court ruled. That seems to leave people free, under the unusual structure of the Texas law, to sue abortion clinics and anyone else who "aids or abets" an abortion performed after cardiac activity is detected in an embryo, around six weeks and before some women know they're pregnant.

"The Supreme Court has essentially greenlit Texas's cynical scheme and prevented federal courts from blocking an unconstitutional law," the Center for Reproductive Rights, which represents the Texas clinics, said on Twitter.

The court acted more than a month after hearing arguments over the law, which makes no exceptions for rape or incest.
Related listings
New Mexico's Supreme Court is considering whether state legislators should have a greater say in the spending more than $1 billion in federal pandemic aid. Arguments in the case were scheduled for Wednesday morning at the five-seat high court. ...

After rejecting a half-billion-dollar settlement, Washington Attorney General Bob Ferguson on Monday took the state's case against the nation's three biggest drug distributors to trial, saying they must be held accountable for their role ...

Barely 24 hours after their passage, North Carolina's newly drawn maps are facing another legal complaint that will likely determine how much Republicans can expand their political clout over the coming decade in a state that is slowly becoming...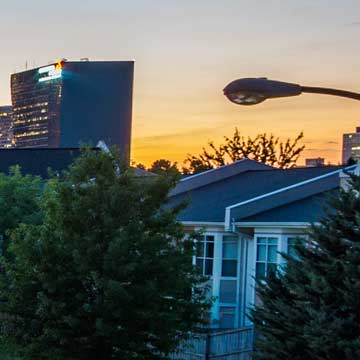 USCIS to Continue Implementing New Policy Memorandum on Notices to Appear
U.S. Citizenship and Immigration Services (USCIS) is continuing to implement the June 28, 2018, Policy Memorandum (PM), Updated Guidance for the Referral of Cases and Issuance of Notices to Appear (NTAs) in Cases Involving Inadmissible and Deportable Aliens (PDF, 140 KB).

USCIS may issue NTAs as described below based on denials of I-914/I-914A, Application for T Nonimmigrant Status; I-918/I-918A, Petition for U Nonimmigrant Status; I-360, Petition for Amerasian, Widow(er), or Special Immigrant (Violence Against Women Act self-petitions and Special Immigrant Juvenile Status petitions); I-730, Refugee/Asylee Relative Petitions when the beneficiary is present in the US; I-929, Petition for Qualifying Family Member of a U-1 Nonimmigrant; and I-485 Application to Register Permanent Residence or Adjust Status (with the underlying form types listed above).

If applicants, beneficiaries, or self-petitioners who are denied are no longer in a period of authorized stay and do not depart the United States, USCIS may issue an NTA. USCIS will continue to send denial letters for these applications and petitions to ensure adequate notice regarding period of authorized stay, checking travel compliance, or validating departure from the United States.