Judges hear arguments over Census' contentious privacy tool
National News
The fight over whether the U.S. Census Bureau can use a controversial statistical technique to keep people's information private in the numbers used for drawing political districts on Monday was going before a judicial panel which must decide if the method provides enough data accuracy.

A panel of three federal judges was hearing arguments on whether the method known as "differential privacy" meets the federal legal requirement for keeping private the personal information of people who participated in the 2020 census while still allowing the numbers to be sufficiently accurate for the highly-partisan process of redrawing congressional and legislative districts.

Because a panel of three federal judges will decide the matter, any appeal could go straight to the Supreme Court.

This first major challenge to the Census Bureau's use of differential privacy comes in the lawsuit filed by the state of Alabama and three Alabama politicians over the statistical agency's decision to delay the release of data used for drawing congressional and legislative districts. Normally the redistricting data are released at the end of March, but the Census Bureau pushed the deadline to sometime in August, at the earliest, because of delays caused by the pandemic.

Alabama claims the delay was caused by the bureau's attempt to implement differential privacy, which the state's attorneys say will result in inaccurate redistricting numbers. At least 16 other states back Alabama's challenge, which is asking the judges for a preliminary injunction to stop the Census Bureau from implementing the statistical technique. Alabama also wants the agency to release the redistricting data by July 31.

Civil rights advocates, state lawmakers and redistricting experts have raised concerns that differential privacy will produce inaccurate data for drawing districts, and that will result in a skewed distribution of political power and federal funds. They also worry it will make it difficult to comply with sections of the Voting Rights Act requiring the drawing of majority-minority districts when racial or ethnic groups make up a majority of a community.

Differential privacy adds mathematical "noise," or intentional errors, to the data to obscure any given individual's identity while still providing statistically valid information. Bureau officials say the change is needed to prevent data miners from matching individuals to confidential details that have been rendered anonymous in the massive data release. In a test using 2010 census data, which was released without the obscuring technique, bureau statisticians said they were able to re-identify 17% of the U.S. population using information in commercial databases.
Related listings
A leading Democratic super PAC has promised it will tangle in court with President Donald Trump's reelection campaign to keep airing television ads the Republican president is trying to keep off the airwaves.Priorities USA Action chief Guy Ceci...

The Nebraska Supreme Court has rejected the latest appeal of a Texas man on Nebraska's death row for killed two Grand Island men in 2007.Marco Torres Jr., formerly of Pasadena, Texas, had sought post-conviction relief for a third time after bei...

The Supreme Court is allowing nationwide enforcement of a new Trump administration rule that prevents most Central American immigrants from seeking asylum in the United States.The justices' order late Wednesday temporarily undoes a lower-court ...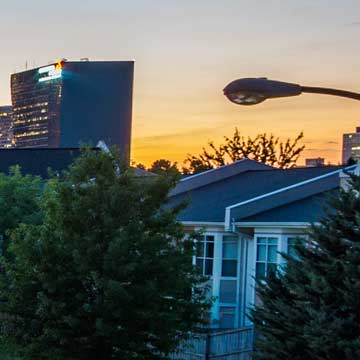 USCIS to Continue Implementing New Policy Memorandum on Notices to Appear
U.S. Citizenship and Immigration Services (USCIS) is continuing to implement the June 28, 2018, Policy Memorandum (PM), Updated Guidance for the Referral of Cases and Issuance of Notices to Appear (NTAs) in Cases Involving Inadmissible and Deportable Aliens (PDF, 140 KB).

USCIS may issue NTAs as described below based on denials of I-914/I-914A, Application for T Nonimmigrant Status; I-918/I-918A, Petition for U Nonimmigrant Status; I-360, Petition for Amerasian, Widow(er), or Special Immigrant (Violence Against Women Act self-petitions and Special Immigrant Juvenile Status petitions); I-730, Refugee/Asylee Relative Petitions when the beneficiary is present in the US; I-929, Petition for Qualifying Family Member of a U-1 Nonimmigrant; and I-485 Application to Register Permanent Residence or Adjust Status (with the underlying form types listed above).

If applicants, beneficiaries, or self-petitioners who are denied are no longer in a period of authorized stay and do not depart the United States, USCIS may issue an NTA. USCIS will continue to send denial letters for these applications and petitions to ensure adequate notice regarding period of authorized stay, checking travel compliance, or validating departure from the United States.