Partisan letters cost long-serving Alaska magistrate his job
National News
The longest serving magistrate in Alaska is no longer on the bench after writing letters to the editor critical of the Republican party.

Former Seward Magistrate George Peck wrote four letters to the editor of the Anchorage Daily News, the latest in December which claimed the Republican party "is actively trying to steer the U.S. into an authoritarian kleptocracy."

The other letters written since 2019 have been critical of former President Donald Trump and Alaska Gov. Mike Dunleavy, both Republicans, and the GOP, the Anchorage Daily News reported.

Peck did not note his judicial position when signing in the letters, and there have been no complaints filed against him. However, his supervisor, Anchorage Superior Court Judge William Morse, ordered the court's human resources department to investigate.

Morse said in a formal decision last Wednesday that Peck's letter was in violation of Alaska's code of judicial conduct.

"As a magistrate judge, the public entrusts you to decide cases with the utmost fairness, independence and impartiality. The power of your own voice, even when expressed off the bench, can become inextricably tied to your position, especially in a small community where you are the sole judicial officer," Morse said.

When the 81-year-old Peck was informed Wednesday that he would be fired two days later, he instead immediately submitted his resignation and worked his last day Thursday.

Peck told the Anchorage newspaper that he doesn't regret the letter and said he was just "stating a fact that the Republican Party tried to overturn the election, which I think most people agree on."

He also doesn't blame the juridical system for forcing him out.

"Clearly, they were justified in doing what they're doing," Peck said. "I just think they could have found a little better way to do it, but that's up to them."

Peck began working as a magistrate judge in 1976 and retired from full-time work in 2016. The court system kept him working on a temporary, part-time basis.

Magistrates oversee minor judicial matters in the court system, such as traffic violations, small-claims cases and time-sensitive matters, such as search warrants and domestic violence cases.
Related listings
As COVID-19 cases continue rising across the state of Georgia, the court system in one of its counties has decided to pause jury trials. Cobb County Superior Court Judge Robert D. Leonard issued an order Monday to cancel trial jurors through Jan. 21,...

A federal trial set for January on litigation challenging North Carolina's voter photo identification law has been delayed while the U.S. Supreme Court weighs whether legislative leaders should be permitted to help defend the law in court. The ...

The Supreme Court has rejected an appeal from a conservative think tank over Gov. Tony Evers' decision to exclude the group's writers from press briefings. The justices acted without comment Monday, leaving in place lower court rulings th...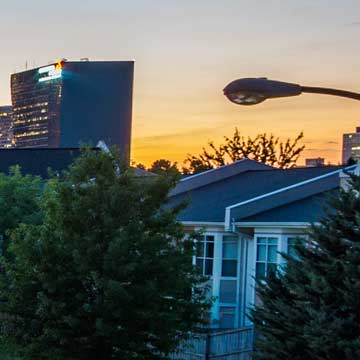 USCIS to Continue Implementing New Policy Memorandum on Notices to Appear
U.S. Citizenship and Immigration Services (USCIS) is continuing to implement the June 28, 2018, Policy Memorandum (PM), Updated Guidance for the Referral of Cases and Issuance of Notices to Appear (NTAs) in Cases Involving Inadmissible and Deportable Aliens (PDF, 140 KB).

USCIS may issue NTAs as described below based on denials of I-914/I-914A, Application for T Nonimmigrant Status; I-918/I-918A, Petition for U Nonimmigrant Status; I-360, Petition for Amerasian, Widow(er), or Special Immigrant (Violence Against Women Act self-petitions and Special Immigrant Juvenile Status petitions); I-730, Refugee/Asylee Relative Petitions when the beneficiary is present in the US; I-929, Petition for Qualifying Family Member of a U-1 Nonimmigrant; and I-485 Application to Register Permanent Residence or Adjust Status (with the underlying form types listed above).

If applicants, beneficiaries, or self-petitioners who are denied are no longer in a period of authorized stay and do not depart the United States, USCIS may issue an NTA. USCIS will continue to send denial letters for these applications and petitions to ensure adequate notice regarding period of authorized stay, checking travel compliance, or validating departure from the United States.