Court: No right to copy court reporter's recordings
Trial Coverage
Georgia's highest court says the makers of a popular podcast series do not have the right to copy audio recordings made during a murder trial by a court reporter.

The second season of the "Undisclosed" podcast featured the case of Joey Watkins, who was convicted of murder and other crimes for his role in the January 2000 slaying of Isaac Dawkins in northwest Georgia. He was sentenced to serve life plus five years in prison.

Undisclosed LLC argued the recordings are court records, and rules governing the courts provide for the right to copy court records.

Georgia Supreme Court Justice Nels Peterson wrote in an opinion published Monday that, under common law, court records include only materials filed with the court. The recordings at issue weren't filed with the court.
Related listings
Trial Coverage

04/02/2017

Bangladesh's High Court on Sunday confirmed the death penalty for two people tied to a banned Islamist militant group for the killing of an atheist blogger critical of radical Islam. The court also upheld jail sentences for six others after appeals w...

Trial Coverage

09/06/2016

A woman accused of holding her 4-year-old stepson in a scalding bath, covering his burns and not getting him medical care before he died was sentenced to at least 18 years in prison after pleading guilty to murder and other charges on Thursday. A War...

Trial Coverage

07/16/2015

Presidential candidate Scott Walker won a major legal victory Thursday when Wisconsin's Supreme Court ended a secret investigation into whether the Republican's gubernatorial campaign illegally coordinated with conservative groups during the 2012 rec...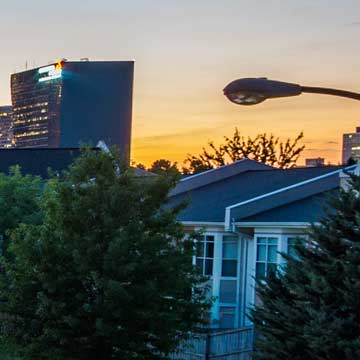 USCIS to Continue Implementing New Policy Memorandum on Notices to Appear
U.S. Citizenship and Immigration Services (USCIS) is continuing to implement the June 28, 2018, Policy Memorandum (PM), Updated Guidance for the Referral of Cases and Issuance of Notices to Appear (NTAs) in Cases Involving Inadmissible and Deportable Aliens (PDF, 140 KB).

USCIS may issue NTAs as described below based on denials of I-914/I-914A, Application for T Nonimmigrant Status; I-918/I-918A, Petition for U Nonimmigrant Status; I-360, Petition for Amerasian, Widow(er), or Special Immigrant (Violence Against Women Act self-petitions and Special Immigrant Juvenile Status petitions); I-730, Refugee/Asylee Relative Petitions when the beneficiary is present in the US; I-929, Petition for Qualifying Family Member of a U-1 Nonimmigrant; and I-485 Application to Register Permanent Residence or Adjust Status (with the underlying form types listed above).

If applicants, beneficiaries, or self-petitioners who are denied are no longer in a period of authorized stay and do not depart the United States, USCIS may issue an NTA. USCIS will continue to send denial letters for these applications and petitions to ensure adequate notice regarding period of authorized stay, checking travel compliance, or validating departure from the United States.