Indian court sentences 2 men to death in 1993 Mumbai blasts
Trial Coverage
An Indian court on Thursday sentenced two men to death and two others to life in prison for a series of bombings that killed 257 people in Mumbai in 1993. A fifth man was given 10 years in prison.

The five men were convicted earlier of criminal conspiracy and murder in the planting of 12 powerful bombs in cars, scooters and suitcases around India's financial capital.

The sentencing ended a second trial related to the bombings. An initial trial ended in 2007 with more than 100 people convicted, of whom 11 were sentenced to death and the rest to various terms in prison.

Ujjwal Nikam, the main prosecutor, said he could not ask for a death sentence for Abu Salem, a prime suspect, because he was extradited from Portugal to India in 2005 after the Indian government pledged he would not be given the death penalty, a key requirement in extradition proceedings in Europe.

He fled India after the bombings and was later arrested by police in Portugal.

The Mumbai court sentenced Salem to life in prison after finding him guilty of transporting weapons from Gujarat state to Mumbai ahead of the blasts. These included AK-56 assault rifles, ammunition and hand grenades.

Prosecutors said the bombings were an act of revenge for the 1992 demolition of a 16th century mosque by Hindu nationalists in northern India. That triggered religious riots in parts of India, leaving more than 800 dead, both Hindus and Muslims.

The blasts targeted a number of prominent sites in Mumbai, including the stock exchange, Air India building, hotels, a cinema and shopping bazaars.

Prosecutors said the attack was masterminded by underworld kingpin Dawood Ibrahim. India accuses Pakistan of sheltering Ibrahim, a charge Islamabad denies. India says he has been living in Karachi, Pakistan's financial hub, after fleeing from Mumbai, and has asked Pakistan to hand him over to face trial in India.
Related listings
Trial Coverage

10/30/2017

Georgia's highest court says the makers of a popular podcast series do not have the right to copy audio recordings made during a murder trial by a court reporter.The second season of the "Undisclosed" podcast featured the case of Jo...

Trial Coverage

04/02/2017

Bangladesh's High Court on Sunday confirmed the death penalty for two people tied to a banned Islamist militant group for the killing of an atheist blogger critical of radical Islam. The court also upheld jail sentences for six others after appeals w...

Trial Coverage

09/06/2016

A woman accused of holding her 4-year-old stepson in a scalding bath, covering his burns and not getting him medical care before he died was sentenced to at least 18 years in prison after pleading guilty to murder and other charges on Thursday. A War...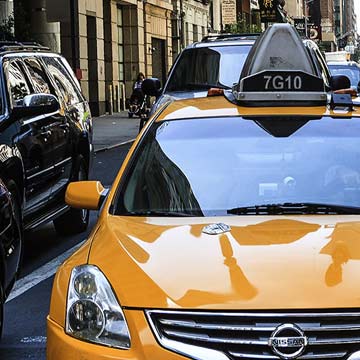 Any contracts or any transactions can go awry at any time
We know your business means a lot to you and want to understand all the aspects of your business so that we can help you in the best ways possible. We don't discriminate depending on the size of your company. Our mission statement is to represent all business owners and entrepreneurs by navigating them through the rough waters of business litigation and guiding them to success.

We are attorneys who want to make sure we understand your business objectives and goals before we start providing you with legal counsel individualized to your business. We know what it means to be dedicated to your business. After all, we are a business as well. And just like you, we want to provide the best service we can to our clients.

Any contracts or any transactions can go awry at any time. Sometimes, making important business decisions without legal help from business attorneys could cost you your business.We don't want you or your business to be misconstrued by anyone. Our attorneys make sure that we communicate with you often to make sure we are giving you the legal guidance you need at all times. We make sure we are responsive in a timely-manner with every single one of our clients to help them identify risks and prevent legal battles before they arise.