Supreme Court set for case on racial bias in jury selection
State Bar & Other Associations
Curtis Flowers has been jailed in Mississippi for 22 years, even as prosecutors couldn't get a murder conviction against him to stick through five trials.

Three convictions were tossed out, and two other juries couldn't reach unanimous verdicts.

This week, the Supreme Court will consider whether his conviction and death sentence in a sixth trial should stand or be overturned for a familiar reason: because prosecutors improperly kept African-Americans off the jury.

The justices on Wednesday will examine whether District Attorney Doug Evans' history of excluding black jurors should figure in determining if Evans again crossed a line when he struck five African-Americans from the jury that most recently convicted Flowers of killing four people.

In overturning Flowers' third conviction, the Mississippi Supreme Court called Evans' exclusion of 15 black prospective jurors "as strong a prima facie case of racial discrimination as we have seen" in challenges to jury composition. This time around, though, the state's high court has twice rejected Flowers' claims, even after being ordered by the U.S. Supreme Court to take another look.
Related listings
State Bar & Other Associations

02/23/2019

The Arizona Supreme Court on Monday upheld a car rental tax surcharge that's imposed in Maricopa County to pay for building a professional football stadium and other sports and recreational facilities, marking the second time an appeals court h...

State Bar & Other Associations

03/30/2017

Ohio State Bar Oklahoma State Bar Oregon State Bar Pennsylvania Bar Association Rhode Island Bar Association South Carolina Bar South Dakota State Bar Association State Bar of Texas Tennessee Association of Criminal Defense Lawyers Utah State Ba...

State Bar & Other Associations

03/30/2017

Hawaii State Bar Association Idaho State Bar Illinois State Bar Association Indiana Trial Lawyers Association Kentucky Bar Association Louisiana Bar Association Maine State Bar Association Maryland State Bar Association Massachusetts Bar Association ...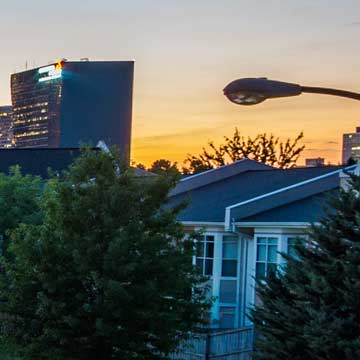 USCIS to Continue Implementing New Policy Memorandum on Notices to Appear
U.S. Citizenship and Immigration Services (USCIS) is continuing to implement the June 28, 2018, Policy Memorandum (PM), Updated Guidance for the Referral of Cases and Issuance of Notices to Appear (NTAs) in Cases Involving Inadmissible and Deportable Aliens (PDF, 140 KB).

USCIS may issue NTAs as described below based on denials of I-914/I-914A, Application for T Nonimmigrant Status; I-918/I-918A, Petition for U Nonimmigrant Status; I-360, Petition for Amerasian, Widow(er), or Special Immigrant (Violence Against Women Act self-petitions and Special Immigrant Juvenile Status petitions); I-730, Refugee/Asylee Relative Petitions when the beneficiary is present in the US; I-929, Petition for Qualifying Family Member of a U-1 Nonimmigrant; and I-485 Application to Register Permanent Residence or Adjust Status (with the underlying form types listed above).

If applicants, beneficiaries, or self-petitioners who are denied are no longer in a period of authorized stay and do not depart the United States, USCIS may issue an NTA. USCIS will continue to send denial letters for these applications and petitions to ensure adequate notice regarding period of authorized stay, checking travel compliance, or validating departure from the United States.
Business News