Justices rule Muslim men can sue FBI agents over no-fly list
Legal Compliance
A unanimous Supreme Court ruled on Thursday that Muslim men who were placed on the government's no-fly list because they refused to serve as FBI informants can seek to hold federal agents financially liable.

The justices continued a string of decisions friendly to religious interests in holding that the men could sue the agents under the 1993 Religious Freedom Restoration Act for what it calls "appropriate relief."

"The question here is whether 'appropriate relief' includes claims for money damages against Government officials in their individual capacities. We hold that it does," Justice Clarence Thomas wrote for the court.

The three foreign-born men claim in the lawsuit that their religious convictions led them to rebuff agents who wanted them to inform on people in their Muslim communities. "This is a clear prohibition in the Islamic faith," Ramzi Kassem, the men's lawyer, told the justices during arguments in October.

The men claim the agents then placed or kept them on the list of people prevented from flying because they are considered a threat. The men have since been removed from the no-fly list.

A trial court dismissed the suit once their names had been dropped from the list, but they argued that the retaliation they claimed "cost them substantial sums of money: airline tickets wasted and income from job opportunities lost," Thomas wrote. The federal appeals court in New York agreed with the Muslim men, and the high court affirmed that decision.

There's no guarantee the men will win their case or collect anything from the agents. Thomas noted that the agents can argue that they should be shielded from any judgment by the doctrine of qualified immunity, which the Supreme Court has said protects officials as long as their actions don't violate clearly established law or constitutional rights they should have known about.

Lori Windham, senior counsel at the public interest law firm the Becket Fund for Religious Liberty, said governments too often change policies to avoid court judgments. "We're glad the Supreme Court unanimously emphasized that the government can't expect to be let off the hook by simply changing its tune at the last second. This is a good decision that makes it easier to hold the government accountable when it violates Americans' religious liberties," Windham said.

In recent years, the court has ruled in favor of people and companies asserting claims under the Religious Freedom Restoration Act, or the Constitution's guarantee of religious liberty.
Related listings
Legal Compliance

11/04/2020

The Supreme Court is to hear arguments in a case that could put the brakes on what has been a gradual move toward more leniency for children who are convicted of murder. The court has concluded over the last two decades that children should be treate...

Legal Compliance

10/03/2020

Two Republican members of the Senate Judiciary Committee have tested positive for the coronavirus, raising questions about the timing of Supreme Court confirmation hearings for Judge Amy Coney Barrett and whether additional senators may have been exp...

Legal Compliance

09/26/2020

Supreme Court Justice Ruth Bader Ginsburg lay in state Friday at the U.S. Capitol as the first woman ever so honored, making history again as she had throughout her extraordinary life while an intensifying election-year battle swirled over her ...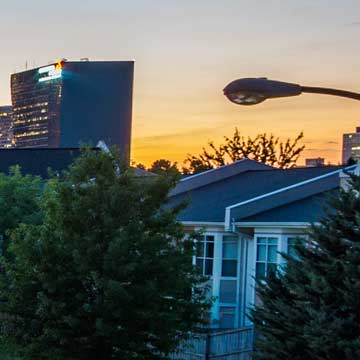 USCIS to Continue Implementing New Policy Memorandum on Notices to Appear
U.S. Citizenship and Immigration Services (USCIS) is continuing to implement the June 28, 2018, Policy Memorandum (PM), Updated Guidance for the Referral of Cases and Issuance of Notices to Appear (NTAs) in Cases Involving Inadmissible and Deportable Aliens (PDF, 140 KB).

USCIS may issue NTAs as described below based on denials of I-914/I-914A, Application for T Nonimmigrant Status; I-918/I-918A, Petition for U Nonimmigrant Status; I-360, Petition for Amerasian, Widow(er), or Special Immigrant (Violence Against Women Act self-petitions and Special Immigrant Juvenile Status petitions); I-730, Refugee/Asylee Relative Petitions when the beneficiary is present in the US; I-929, Petition for Qualifying Family Member of a U-1 Nonimmigrant; and I-485 Application to Register Permanent Residence or Adjust Status (with the underlying form types listed above).

If applicants, beneficiaries, or self-petitioners who are denied are no longer in a period of authorized stay and do not depart the United States, USCIS may issue an NTA. USCIS will continue to send denial letters for these applications and petitions to ensure adequate notice regarding period of authorized stay, checking travel compliance, or validating departure from the United States.