Adnan Syed's lawyer appeals to Maryland Supreme Court
Litigation Reports
Adnan Syed's lawyer asked Maryland's highest court on Wednesday to overturn a lower court's ruling that reinstated his murder conviction from more than two decades ago — after he was freed last year in a legal case that gained international attention from the hit podcast "Serial."

Syed's lawyer also is asking the court to prevent her client from being incarcerated while the Supreme Court of Maryland's review is pending

"He is grateful that the victim's representative and Attorney General have consented to the stay," a statement from the Maryland public defender's office said while announcing the court filings. "Reincarcerating Adnan would be devastating for him and his family and would be an affront to justice."

Syed's counsel filed a petition that asks the state's highest court to review several legal issues raised by the victim's family, who contended they were not given enough notice to testify at a court hearing.

The legal issues include whether former Baltimore State's Attorney Marilyn Mosby's decision to dismiss the charges against Syed last year made the family's court challenge moot. The issues also include whether attendance on Zoom satisfied the right of the victim's representative to attend the hearing and whether the notice of the hearing was sufficient.

Syed's lawyer also is asking the court to consider whether the Appellate Court of Maryland's reversal is appropriate without showing that the result of the hearing that decided his release would have been different.

"Adnan's innocence is not at issue, but his rights as a defendant and freedom as an exoneree are directly impacted by the Appellate Court of Maryland's decision," said Erica Suter, Syed's lawyer, in a statement.

Suter said the issues raised in the case "have broader implications for our entire legal system, most notably the authority of the State to dismiss a case, the role of victims' representatives in proceedings to redress unjust convictions, and the restrictions placed on judges' discretion to utilize remote communication services like Zoom."
Related listings
Litigation Reports

05/19/2023

Francisco.San Francisco Superior Court Judge Victor Hwang ordered Momeni, 38, kept in jail without bail, saying he posed a public safety risk if released. Momeni, who appeared in an orange sweatshirt and pants, did not speak, and his attorney Paula C...

Litigation Reports

05/04/2023

The state Senate has confirmed Gov. John Carney's two nominees for the Delaware Supreme Court, including a lawyer tapped by Carney for the high court after he was arrested for drunken driving.Carney's nominations of Abigail LeGrow and N. ...

Litigation Reports

05/01/2023

Donald Trump 's lawyers have asked a federal court to take control of his New York City criminal case. They argued Thursday that the former president can't be tried in the state court where his historic indictment was brought because the ...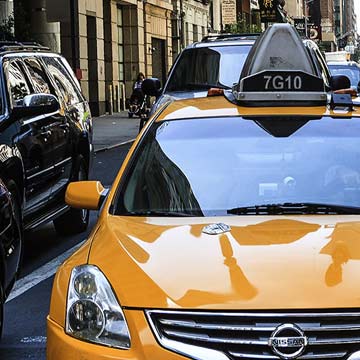 Any contracts or any transactions can go awry at any time
We know your business means a lot to you and want to understand all the aspects of your business so that we can help you in the best ways possible. We don't discriminate depending on the size of your company. Our mission statement is to represent all business owners and entrepreneurs by navigating them through the rough waters of business litigation and guiding them to success.

We are attorneys who want to make sure we understand your business objectives and goals before we start providing you with legal counsel individualized to your business. We know what it means to be dedicated to your business. After all, we are a business as well. And just like you, we want to provide the best service we can to our clients.

Any contracts or any transactions can go awry at any time. Sometimes, making important business decisions without legal help from business attorneys could cost you your business.We don't want you or your business to be misconstrued by anyone. Our attorneys make sure that we communicate with you often to make sure we are giving you the legal guidance you need at all times. We make sure we are responsive in a timely-manner with every single one of our clients to help them identify risks and prevent legal battles before they arise.