California Supreme Court dumps triple-slaying death sentence
Litigation Reports
The California Supreme Court on Monday overturned the murder convictions and death sentence for a man who killed three people and committed a series of other crimes in San Diego in 1985.

The court ordered a new trial for Billy Ray Waldon, ruling unanimously that a lower court judge improperly allowed Bill Ray Waldon to represent himself at trial despite testimony at an earlier competency hearing that he suffered from paranoia and a thought disorder impairing his ability to think clearly.

The judge overturned a previous decision by another judge who had found Waldon wasn't competent to represent himself.

Authorities said that over a two-week period in December 1985, Waldon shot and killed Dawn Ellerman and set her home on fire, killing her teenage daughter, Erin Ellerman, by smoke inhalation.

He also broke into an apartment and robbed and raped the resident, robbed four women of their purses, shot and killed Gordon Wells as he worked on a car and wounded a neighbor who had heard the shots and went to help Wells, authorities said.

Waldon was finally arrested six months later. At trial, Waldon claimed federal agents had framed him for the crimes "to thwart his efforts to promote world peace, spread new languages, and advance Cherokee autonomy," according to the Supreme Court's ruling. He also claimed CIA agents had monitored him.
Related listings
Litigation Reports

01/20/2023

The Supreme Court said Thursday an eight-month investigation that included more than 120 interviews and revealed shortcomings in how sensitive documents are secured has failed to find who leaked a draft of the court's opinion overturning aborti...

Litigation Reports

01/09/2023

The New Mexico Supreme Court is scheduled to hear oral arguments Monday in a legal challenge to a congressional map that divvies up a politically conservative region of the state.It's one of several court battles in states from Kentucky to Utah...

Litigation Reports

01/04/2023

A lawsuit over how much money Arizona's lawmakers allocate for school maintenance, buses, textbooks and technology won't go to trial next week, after a judge granted a request for a delay by the state's incoming attorney general.Dem...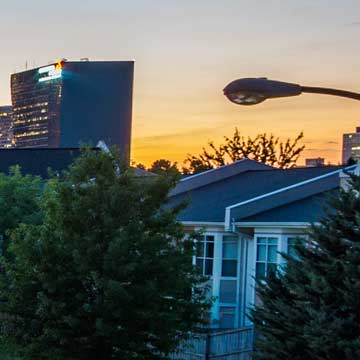 USCIS to Continue Implementing New Policy Memorandum on Notices to Appear
U.S. Citizenship and Immigration Services (USCIS) is continuing to implement the June 28, 2018, Policy Memorandum (PM), Updated Guidance for the Referral of Cases and Issuance of Notices to Appear (NTAs) in Cases Involving Inadmissible and Deportable Aliens (PDF, 140 KB).

USCIS may issue NTAs as described below based on denials of I-914/I-914A, Application for T Nonimmigrant Status; I-918/I-918A, Petition for U Nonimmigrant Status; I-360, Petition for Amerasian, Widow(er), or Special Immigrant (Violence Against Women Act self-petitions and Special Immigrant Juvenile Status petitions); I-730, Refugee/Asylee Relative Petitions when the beneficiary is present in the US; I-929, Petition for Qualifying Family Member of a U-1 Nonimmigrant; and I-485 Application to Register Permanent Residence or Adjust Status (with the underlying form types listed above).

If applicants, beneficiaries, or self-petitioners who are denied are no longer in a period of authorized stay and do not depart the United States, USCIS may issue an NTA. USCIS will continue to send denial letters for these applications and petitions to ensure adequate notice regarding period of authorized stay, checking travel compliance, or validating departure from the United States.