Supreme Court has failed to find leaker of abortion opinion
Litigation Reports
The Supreme Court said Thursday an eight-month investigation that included more than 120 interviews and revealed shortcomings in how sensitive documents are secured has failed to find who leaked a draft of the court's opinion overturning abortion rights.

Ninety-seven employees, including the justices' law clerks, swore under oath that they did not disclose a draft of Justice Samuel Alito's opinion that overturned Roe v. Wade, the court said.

It was unclear whether the justices themselves were questioned about the leak, which was the first time an entire opinion made its way to the public before the court was ready to announce it.

Politico published its explosive leak detailing the Alito draft in early May. Chief Justice John Roberts ordered an investigation the next day into what he termed an "egregious breach of trust."

On Thursday, the court said its investigative team "has to date been unable to identify a person responsible by a preponderance of the evidence."

The investigation has not come to an end, the court said. A few inquiries and the analysis of come electronic data remain.
Related listings
Litigation Reports

01/09/2023

The New Mexico Supreme Court is scheduled to hear oral arguments Monday in a legal challenge to a congressional map that divvies up a politically conservative region of the state.It's one of several court battles in states from Kentucky to Utah...

Litigation Reports

01/04/2023

A lawsuit over how much money Arizona's lawmakers allocate for school maintenance, buses, textbooks and technology won't go to trial next week, after a judge granted a request for a delay by the state's incoming attorney general.Dem...

Litigation Reports

12/27/2022

A Manhattan federal judge known for swift decisions and a no-nonsense demeanor during three decades of overseeing numerous high-profile cases was assigned Tuesday to Sam Bankman-Fried's cryptocurrency case.The case was relegated to Judge Lewis ...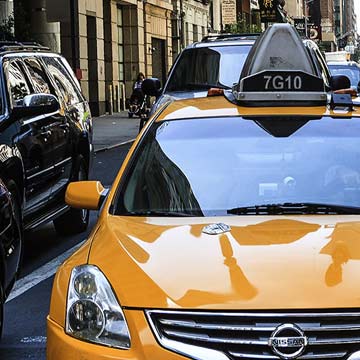 Any contracts or any transactions can go awry at any time
We know your business means a lot to you and want to understand all the aspects of your business so that we can help you in the best ways possible. We don't discriminate depending on the size of your company. Our mission statement is to represent all business owners and entrepreneurs by navigating them through the rough waters of business litigation and guiding them to success.

We are attorneys who want to make sure we understand your business objectives and goals before we start providing you with legal counsel individualized to your business. We know what it means to be dedicated to your business. After all, we are a business as well. And just like you, we want to provide the best service we can to our clients.

Any contracts or any transactions can go awry at any time. Sometimes, making important business decisions without legal help from business attorneys could cost you your business.We don't want you or your business to be misconstrued by anyone. Our attorneys make sure that we communicate with you often to make sure we are giving you the legal guidance you need at all times. We make sure we are responsive in a timely-manner with every single one of our clients to help them identify risks and prevent legal battles before they arise.