Court overturns Boston Marathon bomber's death sentence
Litigation Reports
A federal appeals court Friday threw out Dzhokhar Tsarnaev's death sentence in the 2013 Boston Marathon bombing, saying the judge who oversaw the case did not adequately screen jurors for potential biases.

A three-judge panel of the 1st U.S. Circuit Court of Appeals ordered a new penalty-phase trial on whether the 27-year-old Tsarnaev should be executed for the attack that killed three people and wounded more than 260 others.

"But make no mistake: Dzhokhar will spend his remaining days locked up in prison, with the only matter remaining being whether he will die by execution," Judge O. Rogeriee Thompson wrote in the ruling, more than six months after arguments were heard in the case.

An attorney for Tsarnaev said they are grateful for the court's "straightforward and fair decision: if the government wishes to put someone to death, it must make its case to a fairly selected jury that is provided all relevant information."

"It is now up to the government to determine whether to put the victims and Boston through a second trial, or to allow closure to this terrible tragedy by permitting a sentence of life without the possibility of release," David Patton said in an email.

A spokesperson for the U.S. Attorney's office in Boston said they were reviewing the opinion and had no immediate comment. Prosecutors could ask the full appeals court to hear the case or go straight to the U.S. Supreme Court.

The mother of Krystle Campbell, the 29-year-old killed in the attack, expressed outrage at the court's decision.

"I just don't understand it," Patricia Campbell told The Boston Globe. "It's just terrible that he's allowed to live his life. It's unfair. He didn't wake up one morning and decide to do what he did. He planned it out. He did a vicious, ugly thing."

Former Massachusetts Bay Transportation Authority officer Dic Donohue, who was severely injured in a gunfight with the brothers, said the ruling was not surprising to him.

"And in any case, he won't be getting out and hasn't been able to harm anyone since he was captured," he tweeted.

Tsarnaev's lawyers acknowledged at the beginning of his trial that he and his older brother, Tamerlan Tsarnaev, set off the two bombs at the marathon finish line. But they argued that Dzhokar Tsarnaev is less culpable than his brother, who they said was the mastermind behind the attack.
Related listings
Litigation Reports

08/02/2020

Ex-Malaysian Prime Minister Najib Razak arrived at court Tuesday for a verdict in the first of several corruption trials linked to the multibillion-dollar looting of the 1MDB state investment fund.The outcome is widely seen as a test of the rule of l...

Litigation Reports

07/28/2020

A Chinese scientist charged with visa fraud after authorities said she concealed her military ties to China in order to work in the U.S. made her first appearance Monday in federal court by video.Juan Tang, 37, was appointed a federal public defender...

Litigation Reports

07/18/2020

The blockbuster Supreme Court term that just ended was a (nearly) unmitigated disaster for movement conservatives. Chief Justice John Roberts declined to overturn precedent on abortion rights. Conservative activist Justice Neil Gorsuch showed he woul...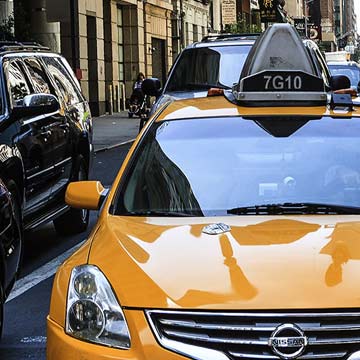 Any contracts or any transactions can go awry at any time
We know your business means a lot to you and want to understand all the aspects of your business so that we can help you in the best ways possible. We don't discriminate depending on the size of your company. Our mission statement is to represent all business owners and entrepreneurs by navigating them through the rough waters of business litigation and guiding them to success.

We are attorneys who want to make sure we understand your business objectives and goals before we start providing you with legal counsel individualized to your business. We know what it means to be dedicated to your business. After all, we are a business as well. And just like you, we want to provide the best service we can to our clients.

Any contracts or any transactions can go awry at any time. Sometimes, making important business decisions without legal help from business attorneys could cost you your business.We don't want you or your business to be misconstrued by anyone. Our attorneys make sure that we communicate with you often to make sure we are giving you the legal guidance you need at all times. We make sure we are responsive in a timely-manner with every single one of our clients to help them identify risks and prevent legal battles before they arise.