Europe's human rights court finds fault with Polish tribunal
Litigation Reports
The European Court of Human Rights said Friday that Poland's top court violated a local company's right to fair trial because a judge on the review panel handling its case had been irregularly appointed to the tribunal.

Law experts in Poland and critics of the right-wing government have long argued that some of the judges of the Constitutional Tribunal were appointed in violation of the law and that their rulings should therefore be considered void.

The European court said the company was denied the right to be heard by a lawfully-appointed court because there were irregularities in the appointment of one of the panel's judges, Mariusz Muszynski, to the tribunal. It said Poland's parliament and President Andrzej Duda had no right to appoint Muszynski and some other judges to the tribunal.

Constitutional Tribunal head Julia Przylebska, a government loyalist, reacted by saying the European court "lawlessly interfered into the competence" of Poland's parliament and president and that its ruling has no effect on Poland's legal system.

Poland's government appointed Przylebska, Muszynski and other loyalists to the tribunal in 2015, ignoring the fact that some of the positions had already been filled by the previous administration. The government's bid to take political control of the tribunal and of the Supreme Court is a major point of friction with the European Union — to which Poland belongs — which says it's a violation of democratic rules.

Government critics said Friday's decision cast doubt on every ruling with the participation of judges appointed in that way — including a key, controversial decision that allowed a further tightening of Poland's strict anti-abortion law and sparked mass protests in the country.

The grass-producing company turned to the European court saying its rights had been violated after Poland's courts and the Constitutional Tribunal refused it the full compensation it had sought for damage caused by wild boars.

The European court ordered Poland to pay the company the rough equivalent of 3,400 euros ($4,100) for court costs but said the amount of compensation was the competence of Poland's courts.
Related listings
Litigation Reports

04/26/2021

The Supreme Court agreed on Monday to hear an appeal to expand gun rights in the United States in a New York case over the right to carry a firearm in public for self-defense. The case marks the court's first foray into gun rights since Justice...

Litigation Reports

04/17/2021

A federal judge has upheld a temporary admissions policy at Boston's elite exam high schools, ruling against a parents group that said in a lawsuit it discriminated against white students and those of Asian descent."This court finds and r...

Litigation Reports

04/01/2021

A federal judge refused Thursday to set bail for a Texas man who was wearing a T-shirt that said, "I Was There, Washington D.C., January 6, 2021," when he was arrested on charges he stormed the U.S. Capitol on Jan. 6.U.S. Judge Carl Nicho...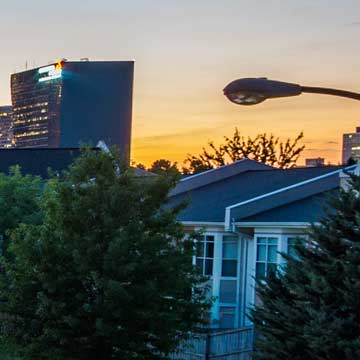 USCIS to Continue Implementing New Policy Memorandum on Notices to Appear
U.S. Citizenship and Immigration Services (USCIS) is continuing to implement the June 28, 2018, Policy Memorandum (PM), Updated Guidance for the Referral of Cases and Issuance of Notices to Appear (NTAs) in Cases Involving Inadmissible and Deportable Aliens (PDF, 140 KB).

USCIS may issue NTAs as described below based on denials of I-914/I-914A, Application for T Nonimmigrant Status; I-918/I-918A, Petition for U Nonimmigrant Status; I-360, Petition for Amerasian, Widow(er), or Special Immigrant (Violence Against Women Act self-petitions and Special Immigrant Juvenile Status petitions); I-730, Refugee/Asylee Relative Petitions when the beneficiary is present in the US; I-929, Petition for Qualifying Family Member of a U-1 Nonimmigrant; and I-485 Application to Register Permanent Residence or Adjust Status (with the underlying form types listed above).

If applicants, beneficiaries, or self-petitioners who are denied are no longer in a period of authorized stay and do not depart the United States, USCIS may issue an NTA. USCIS will continue to send denial letters for these applications and petitions to ensure adequate notice regarding period of authorized stay, checking travel compliance, or validating departure from the United States.