Judge: Boston exam schools admissions policy 'race-neutral'
Litigation Reports
A federal judge has upheld a temporary admissions policy at Boston's elite exam high schools, ruling against a parents group that said in a lawsuit it discriminated against white students and those of Asian descent.

"This court finds and rules that the plan is race-neutral, and that neither the factors used nor the goal of greater diversity qualify as a racial classification," U.S. District Judge William Young in Boston wrote in the ruling released Thursday night. The ruling applies only to the current exam cycle.

The Boston School Committee last fall temporarily dropped the entrance exam for Boston Latin School, Boston Latin Academy and the O'Bryant School of Math and Science because it was not safe to hold exams in-person during the pandemic.

Instead, the committee used student performance and ZIP code to weigh admission.

A group called the Boston Parent Coalition for Academic Excellence, filed a lawsuit in February on behalf of 14 white and Asian applicants in which it called the new policy "wholly irrational."

William Hurd, an attorney for the coalition, said there will be an appeal.

"We respectfully disagree with the court's decision," Hurd said in a statement.

The Boston Public Schools in a statement said its goal has always been to "ensure a safe, fair, and equitable exam school admissions process."
Related listings
Litigation Reports

04/01/2021

A federal judge refused Thursday to set bail for a Texas man who was wearing a T-shirt that said, "I Was There, Washington D.C., January 6, 2021," when he was arrested on charges he stormed the U.S. Capitol on Jan. 6.U.S. Judge Carl Nicho...

Litigation Reports

03/29/2021

Attorneys for the man sentenced to federal death row for the racist slayings of nine members of a Black South Carolina congregation are set to formally argue that his conviction and death sentence should be overturned.Oral arguments have been set for...

Litigation Reports

03/15/2021

The Colorado Supreme Court has ruled that state Senate Democrats violated the constitution in 2019 when they responded to Republicans' request that bills be read at length by having computers speed-read the bills in an intelligible garble.The C...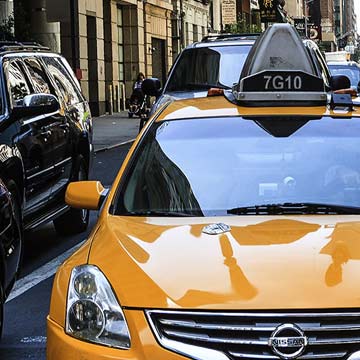 Any contracts or any transactions can go awry at any time
We know your business means a lot to you and want to understand all the aspects of your business so that we can help you in the best ways possible. We don't discriminate depending on the size of your company. Our mission statement is to represent all business owners and entrepreneurs by navigating them through the rough waters of business litigation and guiding them to success.

We are attorneys who want to make sure we understand your business objectives and goals before we start providing you with legal counsel individualized to your business. We know what it means to be dedicated to your business. After all, we are a business as well. And just like you, we want to provide the best service we can to our clients.

Any contracts or any transactions can go awry at any time. Sometimes, making important business decisions without legal help from business attorneys could cost you your business.We don't want you or your business to be misconstrued by anyone. Our attorneys make sure that we communicate with you often to make sure we are giving you the legal guidance you need at all times. We make sure we are responsive in a timely-manner with every single one of our clients to help them identify risks and prevent legal battles before they arise.