High court to decide whether Nazi art case stays in US court
Litigation Reports
Jed Leiber was an adult before he learned that his family was once part-owner of a collection of centuries-old religious artworks now said to be worth at least $250 million.

Over a steak dinner at a New York City restaurant in the 1990s he had asked his mother about his grandfather, a prominent art dealer who fled Germany after Adolf Hitler came to power. "What was grandpa most proud of in his business?" he asked.

"He was very, very proud to have acquired the Guelph Treasure, and then was forced to sell it to the Nazis," she told him. That conversation set Leiber, of West Hollywood, California, on a decadeslong mission to reclaim some 40 pieces of the Guelph Treasure on display in a Berlin museum. It's a pursuit that has now landed him at the Supreme Court, in a case to be argued Monday.

For centuries, the collection, called the Welfenschatz in German, was owned by German royalty. It includes elaborate containers used to store Christian relics; small, intricate altars and ornate crosses. Many are silver or gold and decorated with gems.

In 2015, Leiber's quest for the collection led to a lawsuit against Germany and the the Prussian Cultural Heritage Foundation. The state-run foundation owns the collection and runs Berlin's Museum of Decorative Arts, where the collection is housed. Germany and the foundation asked the trial-level court to dismiss the suit, but the court declined. An appeals court also kept the suit alive.

Now, the Supreme Court, which has been hearing arguments by telephone because of the coronavirus pandemic, will weigh in. A separate case involving Hungarian Holocaust victims is being heard the same day.

At this point, the Guelph Treasure case is not about whether Leiber's grandfather and the two other Frankfurt art dealer firms that joined to purchase the collection in 1929 were forced to sell it, a claim Germany and the foundation dispute. It's just about whether Leiber and two other heirs of those dealers, New Mexico resident Alan Philipp and London resident Gerald Stiebel, can continue seeking the objects' return in U.S. courts.

In a statement, Hermann Parzinger, president of the Prussian Cultural Heritage Foundation, argued that the suit should be dismissed. The foundation and Germany have the Trump administration's support.
Related listings
Litigation Reports

12/02/2020

Republicans attempting to undo President-elect Joe Biden's victory in Pennsylvania asked the U.S. Supreme Court on Tuesday to take up their lawsuit, three days after it was thrown out by the highest court in the battleground state.In the reques...

Litigation Reports

11/19/2020

A hearing on the Trump campaign's federal lawsuit seeking to prevent Pennsylvania officials from certifying the vote results was set to begin Tuesday after a judge denied the campaign's new lawyer's request for a delay.Rudy Giuliani...

Litigation Reports

11/17/2020

Republicans suffered setbacks to court challenges over the presidential election in three battleground states on Friday while a law firm that came under fire for its work for President Donald Trump's campaign withdrew from a major Pennsylvania ...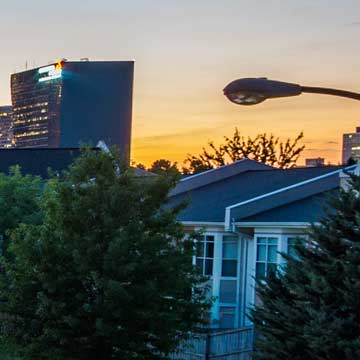 USCIS to Continue Implementing New Policy Memorandum on Notices to Appear
U.S. Citizenship and Immigration Services (USCIS) is continuing to implement the June 28, 2018, Policy Memorandum (PM), Updated Guidance for the Referral of Cases and Issuance of Notices to Appear (NTAs) in Cases Involving Inadmissible and Deportable Aliens (PDF, 140 KB).

USCIS may issue NTAs as described below based on denials of I-914/I-914A, Application for T Nonimmigrant Status; I-918/I-918A, Petition for U Nonimmigrant Status; I-360, Petition for Amerasian, Widow(er), or Special Immigrant (Violence Against Women Act self-petitions and Special Immigrant Juvenile Status petitions); I-730, Refugee/Asylee Relative Petitions when the beneficiary is present in the US; I-929, Petition for Qualifying Family Member of a U-1 Nonimmigrant; and I-485 Application to Register Permanent Residence or Adjust Status (with the underlying form types listed above).

If applicants, beneficiaries, or self-petitioners who are denied are no longer in a period of authorized stay and do not depart the United States, USCIS may issue an NTA. USCIS will continue to send denial letters for these applications and petitions to ensure adequate notice regarding period of authorized stay, checking travel compliance, or validating departure from the United States.