US Supreme Court asked to block Biden win in Pennsylvania
Litigation Reports
Republicans attempting to undo President-elect Joe Biden's victory in Pennsylvania asked the U.S. Supreme Court on Tuesday to take up their lawsuit, three days after it was thrown out by the highest court in the battleground state.

In the request to the U.S. Supreme Court, Republican U.S. Rep. Mike Kelly of northwestern Pennsylvania and the other plaintiffs are asking the court to prevent the state from certifying any contests from the Nov. 3 election, and undo any certifications already made, such as Biden's victory.

They maintain that Pennsylvania's expansive vote-by-mail law is unconstitutional because it required a constitutional amendment to authorize its provisions.
Biden beat President Donald Trump by more than 80,000 votes in Pennsylvania, a state Trump had won in 2016.

Pennsylvania's Supreme Court on Saturday night threw out the lawsuit, including an order by a lower court judge blocking the certification of any uncertified races.

Justices cited the law's 180-day time limit on filing legal challenges to its provisions, as well as the staggering demand that an entire election be overturned retroactively.

In the state's courts, Kelly and the other Republican plaintiffs had sought to either throw out the 2.5 million mail-in ballots submitted under the law — most of them by Democrats — or to wipe out the election results and direct the state's Republican-controlled Legislature to pick Pennsylvania's presidential electors.


Related listings
Litigation Reports

11/19/2020

A hearing on the Trump campaign's federal lawsuit seeking to prevent Pennsylvania officials from certifying the vote results was set to begin Tuesday after a judge denied the campaign's new lawyer's request for a delay.Rudy Giuliani...

Litigation Reports

11/17/2020

Republicans suffered setbacks to court challenges over the presidential election in three battleground states on Friday while a law firm that came under fire for its work for President Donald Trump's campaign withdrew from a major Pennsylvania ...

Litigation Reports

11/14/2020

A Colorado web designer should not have to create wedding websites for same-sex couples under the state's anti-discrimination law because it would amount to forced speech that violates her religious beliefs, a lawyer told an appeals court Monday.Kris...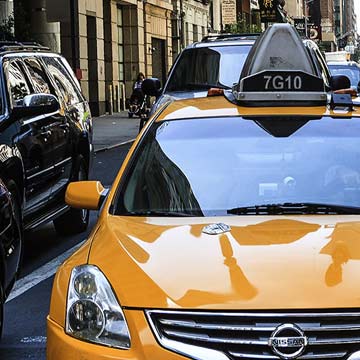 Any contracts or any transactions can go awry at any time
We know your business means a lot to you and want to understand all the aspects of your business so that we can help you in the best ways possible. We don't discriminate depending on the size of your company. Our mission statement is to represent all business owners and entrepreneurs by navigating them through the rough waters of business litigation and guiding them to success.

We are attorneys who want to make sure we understand your business objectives and goals before we start providing you with legal counsel individualized to your business. We know what it means to be dedicated to your business. After all, we are a business as well. And just like you, we want to provide the best service we can to our clients.

Any contracts or any transactions can go awry at any time. Sometimes, making important business decisions without legal help from business attorneys could cost you your business.We don't want you or your business to be misconstrued by anyone. Our attorneys make sure that we communicate with you often to make sure we are giving you the legal guidance you need at all times. We make sure we are responsive in a timely-manner with every single one of our clients to help them identify risks and prevent legal battles before they arise.