Judge throws out Missouri AG's COVID-19 suit against China
Litigation Reports
A federal judge on Friday threw out a lawsuit by Missouri Republican Attorney General Eric Schmitt that blamed China for the coronavirus pandemic.

U.S. District Judge Stephen Limbaugh said in his 38-page ruling that in this case federal rules prohibit a sovereign foreign entity from being sued in American courts.

"All in all, the court has no choice but to dismiss this novel complaint for lack of subject matter jurisdiction," Limbaugh stated in the final line of the dismissal order. The judge noted earlier in the opinion that the civil suit against China is one of many filed "amidst the wreckage of the COVID-19 pandemic."

Schmitt's office said it would appeal the ruling.

The complaint filed in April 2020 alleges that Chinese officials are "responsible for the enormous death, suffering, and economic losses they inflicted on the world, including Missourians." Schmitt said the Chinese government lied about the dangers of the virus and didn't do enough to slow its spread.

China criticized the lawsuit as "very absurd" and said it has no factual and legal basis. Schmitt called the lawsuit historic, but legal experts mostly panned it as a stunt aimed at shifting blame to China for the COVID-19 pandemic.


Related listings
Litigation Reports

07/12/2022

Nine health care workers who sued Democratic Maine Gov. Janet Mills over the state's COVID-19 vaccine mandate have until Money to reveal their identities.The workers have so far remained anonymous, but on Thursday, a federal appeals court in Bo...

Litigation Reports

06/28/2022

Scotland's leader told lawmakers in Edinburgh Tuesday that she plans to hold a fresh referendum on Scotland's independence on Oct. 19, 2023 — even though U.K. Prime Minister Boris Johnson maintains it wasn't the right time for...

Litigation Reports

05/28/2022

The South Dakota attorney general's office has declined to file charges against billionaire T. Denny Sanford following an investigation into possible possession of child pornography, saying it found no "prosecutable offenses" within...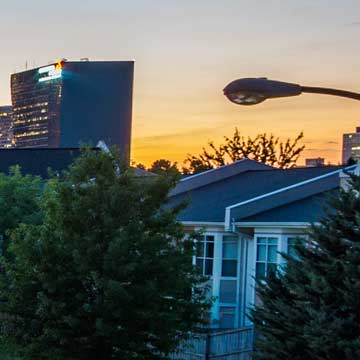 USCIS to Continue Implementing New Policy Memorandum on Notices to Appear
U.S. Citizenship and Immigration Services (USCIS) is continuing to implement the June 28, 2018, Policy Memorandum (PM), Updated Guidance for the Referral of Cases and Issuance of Notices to Appear (NTAs) in Cases Involving Inadmissible and Deportable Aliens (PDF, 140 KB).

USCIS may issue NTAs as described below based on denials of I-914/I-914A, Application for T Nonimmigrant Status; I-918/I-918A, Petition for U Nonimmigrant Status; I-360, Petition for Amerasian, Widow(er), or Special Immigrant (Violence Against Women Act self-petitions and Special Immigrant Juvenile Status petitions); I-730, Refugee/Asylee Relative Petitions when the beneficiary is present in the US; I-929, Petition for Qualifying Family Member of a U-1 Nonimmigrant; and I-485 Application to Register Permanent Residence or Adjust Status (with the underlying form types listed above).

If applicants, beneficiaries, or self-petitioners who are denied are no longer in a period of authorized stay and do not depart the United States, USCIS may issue an NTA. USCIS will continue to send denial letters for these applications and petitions to ensure adequate notice regarding period of authorized stay, checking travel compliance, or validating departure from the United States.