Lake loses suit over her defeat in Arizona governor's race
Litigation Reports
A judge has thrown out Republican Kari Lake's challenge of her defeat in the Arizona governor's race to Democrat Katie Hobbs, rejecting her claim that problems with ballot printers at some polling places on Election Day were the result of intentional misconduct.

In a decision Saturday, Maricopa County Superior Court Judge Peter Thompson, who was appointed by former Republican Gov. Jan Brewer, found that the court did not find clear and convincing evidence of the widespread misconduct that Lake had alleged had affected the result of the 2022 general election. Lake will appeal the ruling, she said in a statement.

The judge said Lake's witnesses didn't have any personal knowledge of intentional misconduct.

"The Court cannot accept speculation or conjecture in place of clear and convincing evidence," Thompson said.

Lake, who lost to Hobbs by just over 17,000 votes, was among the most vocal 2022 Republicans promoting former President Donald Trump's election lies, which she made the centerpiece of her campaign. While most of the other election deniers around the country conceded after losing their races in November, Lake has not. Instead, she asked the judge to either declare her the winner or order a revote in Maricopa County, home to more than 60% of Arizona's voters.


Related listings
Litigation Reports

12/27/2022

A Manhattan federal judge known for swift decisions and a no-nonsense demeanor during three decades of overseeing numerous high-profile cases was assigned Tuesday to Sam Bankman-Fried's cryptocurrency case.The case was relegated to Judge Lewis ...

Litigation Reports

12/21/2022

Sam Bankman-Fried is back in a Bahamian court Wednesday for an extradition hearing that could clear the way for the one-time billionaire to be sent to the U.S. to face criminal charges related to the collapse of cryptocurrency exchange FTX.In a court...

Litigation Reports

12/10/2022

Lawyers for a doctor who intentionally defied a Texas abortion law that the lawyers called a "bounty-hunting scheme" say a court has dismissed a test of whether members of the public can sue providers who violate the restrictions for at l...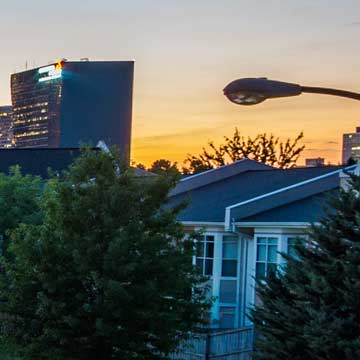 USCIS to Continue Implementing New Policy Memorandum on Notices to Appear
U.S. Citizenship and Immigration Services (USCIS) is continuing to implement the June 28, 2018, Policy Memorandum (PM), Updated Guidance for the Referral of Cases and Issuance of Notices to Appear (NTAs) in Cases Involving Inadmissible and Deportable Aliens (PDF, 140 KB).

USCIS may issue NTAs as described below based on denials of I-914/I-914A, Application for T Nonimmigrant Status; I-918/I-918A, Petition for U Nonimmigrant Status; I-360, Petition for Amerasian, Widow(er), or Special Immigrant (Violence Against Women Act self-petitions and Special Immigrant Juvenile Status petitions); I-730, Refugee/Asylee Relative Petitions when the beneficiary is present in the US; I-929, Petition for Qualifying Family Member of a U-1 Nonimmigrant; and I-485 Application to Register Permanent Residence or Adjust Status (with the underlying form types listed above).

If applicants, beneficiaries, or self-petitioners who are denied are no longer in a period of authorized stay and do not depart the United States, USCIS may issue an NTA. USCIS will continue to send denial letters for these applications and petitions to ensure adequate notice regarding period of authorized stay, checking travel compliance, or validating departure from the United States.