South Carolina's 6-week abortion ban can continue for now
Litigation Reports
South Carolina can continue enforcing its six-week abortion ban after a judge on Tuesday denied a request to temporarily block it amid a legal battle that is now headed to the state Supreme Court.

Since the U.S. Supreme Court ended the federal right to the procedure last month, abortion rights advocates in conservative states have turned to state constitutions as they seek to protect abortion access.

Planned Parenthood South Atlantic and other plaintiffs had asked the judge for an injunction while their lawsuit challenging the ban moves through the courts. The lawsuit argues that the law violates the state constitution's rights to privacy and equal protection.

State lawyers on Tuesday argued the significance of the issues raised and the need for a speedy trial made it necessary for the state Supreme Court to hear the case now.

Circuit Court Judge Casey Manning — who said this case raised the "most fundamentally important constitutional issue" he has seen — agreed and transferred the case. While the judge said Planned Parenthood could seek an injunction there, Planned Parenthood's attorney Hannah Swanson argued that patients in South Carolina need more urgent action to protect their health and freedom.

South Carolina Deputy Solicitor General Thomas Hydrick on Tuesday argued that voters did not intend to cover abortion rights when they approved the state's right to privacy in 1971.

Many state restrictions have increased in the South since the Supreme Court last month overturned the federal right to the procedure. A Georgia law banning most abortions once fetal cardiac activity is present — as early as six weeks into a pregnancy — took effect last week.

In contrast to the South Carolina judge's decision, a Louisiana judge ruled last week that three abortion clinics in that state can continue operating while a lawsuit goes through the courts.
Related listings
Litigation Reports

07/22/2022

A day after a state judge blocked enforcement of Louisiana's abortion ban, state officials asked the same judge to suspend his own ruling while they pursue an appeal.Lawyers for state Attorney General Jeff Landry and health secretary Courtney P...

Litigation Reports

07/20/2022

A Kentucky judge granted an injunction on Friday that prevents the state's near-total ban on abortions from taking effect, meaning the state's two clinics can continue providing abortions, for now.Jefferson Circuit Judge Mitch Perry&rsquo...

Litigation Reports

07/17/2022

A history-making team of Zimbabwean high school students that became world and European moot court competition champions has been widely praised in a country where the education system is beset by poor funding, lack of materials and teachers' s...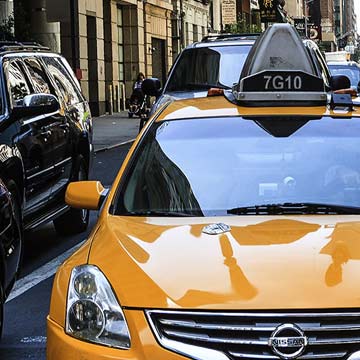 Any contracts or any transactions can go awry at any time
We know your business means a lot to you and want to understand all the aspects of your business so that we can help you in the best ways possible. We don't discriminate depending on the size of your company. Our mission statement is to represent all business owners and entrepreneurs by navigating them through the rough waters of business litigation and guiding them to success.

We are attorneys who want to make sure we understand your business objectives and goals before we start providing you with legal counsel individualized to your business. We know what it means to be dedicated to your business. After all, we are a business as well. And just like you, we want to provide the best service we can to our clients.

Any contracts or any transactions can go awry at any time. Sometimes, making important business decisions without legal help from business attorneys could cost you your business.We don't want you or your business to be misconstrued by anyone. Our attorneys make sure that we communicate with you often to make sure we are giving you the legal guidance you need at all times. We make sure we are responsive in a timely-manner with every single one of our clients to help them identify risks and prevent legal battles before they arise.