Supreme Court steps into Google-Oracle copyright fight
Litigation Reports
The Supreme Court said Friday it will referee a high-profile copyright dispute between technology giants Oracle and Google. Oracle says it wants nearly $9 billion from Google.

The case stems from Google's development of its hugely popular Android operating system by using Oracle's Java programming language. A federal appeals court found that Google unfairly used Java without paying for it, the second appellate ruling in Oracle's favor. A trial court has yet to assess damages.

The justices agreed to review the appeals court ruling, and arguments are expected early next year. The first Android phone went on sale in 2008 and Google says more than 2 billion mobile devices now use Android.

The dispute stretches back to 2010, when Oracle filed suit over Google's use of 11,500 lines of Java code. In the first of two trials, a federal judge ruled that so-called "application programming interfaces" (APIs) weren't protected by copyright.

After the appeals court overturned that ruling, a jury found in a second trial that Google had made "fair use" of the programming code.

"There is nothing fair about taking a copyrighted work verbatim and using it for the same purpose and function as the original in a competing platform," Judge Kathleen O'Malley of the U.S. Court of Appeals for the Federal Circuit wrote in a decision siding with Oracle.

Microsoft was among many parties that urged the Supreme Court to upend the appeals court ruling. The Trump administration, responding to a request from the court for its views, said the justices should stay out of the case.

The Supreme Court's conservative majority seems prepared to allow the Trump administration to end a program that allows some immigrants to work legally in the United States and protects them from deportation.

There did not appear to be any support among the five conservatives in extended arguments for blocking the administration's decision to wind down the Deferred Action for Childhood Arrivals program. It currently protects 660,000 immigrants who came to the United States as children and are here illegally.
Related listings
Litigation Reports

10/21/2019

WikiLeaks founder Julian Assange appeared in a U.K. court Monday to fight extradition to the United States on espionage charges, and he lost a bid to delay proceedings so that his legal team would have more time to prepare his case.Assange defiantly ...

Litigation Reports

10/13/2019

National Coming Out Day festivities were tempered this year by anxiety that some LGBT folk may have to go back into the closet so they can make a living, depending on what the Supreme Court decides about workplace discrimination law.But the mere fact...

Litigation Reports

10/07/2019

The biggest cases before the Supreme Court are often the last ones to be decided, and the focus on the court will be especially intense in June, just a few months before the 2020 election.President Donald Trump first announced his intention in 2017 t...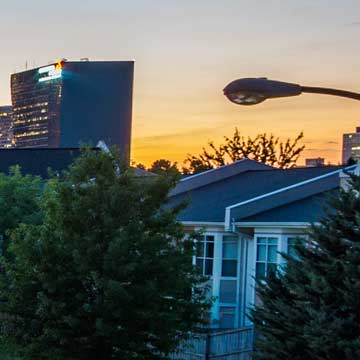 USCIS to Continue Implementing New Policy Memorandum on Notices to Appear
U.S. Citizenship and Immigration Services (USCIS) is continuing to implement the June 28, 2018, Policy Memorandum (PM), Updated Guidance for the Referral of Cases and Issuance of Notices to Appear (NTAs) in Cases Involving Inadmissible and Deportable Aliens (PDF, 140 KB).

USCIS may issue NTAs as described below based on denials of I-914/I-914A, Application for T Nonimmigrant Status; I-918/I-918A, Petition for U Nonimmigrant Status; I-360, Petition for Amerasian, Widow(er), or Special Immigrant (Violence Against Women Act self-petitions and Special Immigrant Juvenile Status petitions); I-730, Refugee/Asylee Relative Petitions when the beneficiary is present in the US; I-929, Petition for Qualifying Family Member of a U-1 Nonimmigrant; and I-485 Application to Register Permanent Residence or Adjust Status (with the underlying form types listed above).

If applicants, beneficiaries, or self-petitioners who are denied are no longer in a period of authorized stay and do not depart the United States, USCIS may issue an NTA. USCIS will continue to send denial letters for these applications and petitions to ensure adequate notice regarding period of authorized stay, checking travel compliance, or validating departure from the United States.