Trump pushes for election interference trial to be televised
Litigation Reports
Donald Trump is pushing for his federal election interference trial in Washington to be televised, joining media outlets that say the American public should be able to watch the historic case unfold.

Federal court rules prohibit broadcasting proceedings, but The Associated Press and other news organizations say the unprecedented case of a former president standing trial on accusations that he tried to subvert the will of voters warrants making an exception.

The Justice Department is opposing the effort, arguing that the judge overseeing the case does not have the authority to ignore the long-standing nationwide policy against cameras in federal courtrooms. The trial is scheduled to begin on March 4.

`I want this trial to be seen by everybody in the world," Trump said Saturday during a presidential campaign event in New Hampshire. "The prosecution wishes to continue this travesty in darkness and I want sunlight."

Lawyers for Trump wrote in court papers filed late Friday that all Americans should be able to observe what they characterize as a politically motivated prosecution of the Republican front-runner for his party's 2024 nomination. The defense also suggested Trump will try to use the trial as a platform to repeat his unfounded claims that the 2020 election that he lost to Democrat Joe Biden was stolen from him. Trump has pleaded not guilty.

"President Trump absolutely agrees, and in fact demands, that these proceedings should be fully televised so that the American public can see firsthand that this case, just like others, is nothing more than a dreamt-up unconstitutional charade that should never be allowed to happen again," Trump's lawyers wrote.

The request for a televised trial comes as the Washington case has emerged as the most potent and direct legal threat to Trump's political fortunes. Trump is accused of illegally scheming to overturn the election results in the run-up to the violent riot at the U.S. Capitol on Jan. 6, 2021, by his supporters.
Related listings
Litigation Reports

11/16/2023

A Moscow court on Tuesday fined Google for failing to store personal data on its Russian users, the latest in a series of fines on the U.S. tech giant amid tensions between the Kremlin and the West over the fighting in Ukraine.A magistrate at Moscow&...

Litigation Reports

11/09/2023

The Biden administration on Tuesday urged an appeals court to allow sweeping new asylum restrictions to stay in place, warning that halting them would be "highly disruptive" at the border.The government is urging a panel of judges in Pasa...

Litigation Reports

11/04/2023

A federal appeals court temporarily lifted a gag order on Donald Trump in his 2020 election interference case in Washington on Friday — the latest twist in the legal fight over the restrictions on the former president's speech.The U.S. Co...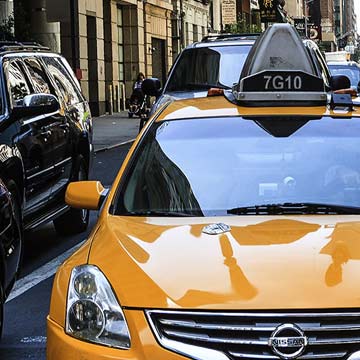 Any contracts or any transactions can go awry at any time
We know your business means a lot to you and want to understand all the aspects of your business so that we can help you in the best ways possible. We don't discriminate depending on the size of your company. Our mission statement is to represent all business owners and entrepreneurs by navigating them through the rough waters of business litigation and guiding them to success.

We are attorneys who want to make sure we understand your business objectives and goals before we start providing you with legal counsel individualized to your business. We know what it means to be dedicated to your business. After all, we are a business as well. And just like you, we want to provide the best service we can to our clients.

Any contracts or any transactions can go awry at any time. Sometimes, making important business decisions without legal help from business attorneys could cost you your business.We don't want you or your business to be misconstrued by anyone. Our attorneys make sure that we communicate with you often to make sure we are giving you the legal guidance you need at all times. We make sure we are responsive in a timely-manner with every single one of our clients to help them identify risks and prevent legal battles before they arise.