Thai court asked to rule if prime minister must step down
National Court News
Thailand's Constitutional Court on Monday received a petition from opposition lawmakers seeking a ruling on whether Prime Minister Prayuth Chan-ocha has reached the legal limit on how long he can remain in office.

The petition, signed by 171 members of the House of Representatives, asks the nine-member court to rule on an article in the constitution limiting prime ministers to eight years in office.

The court is widely expected to announce on Wednesday whether it will rule on the petition. It is uncertain whether the court, if it accepts the case, would temporarily suspend Prayuth from his duties until it issues a ruling.

At issue is the date that should be used in determining how long he has been in office. Prayuth, then army commander, seized power in May 2014 after toppling an elected government in a military coup. He led a ruling junta and was installed as prime minister on Aug. 24, 2014, under a provisional post-coup constitution. His critics and several legal experts contend this means he will complete eight years in office on Tuesday.

His supporters say the country's current constitution, which contains the provision limiting prime ministers to eight years, came into effect on April 6, 2017, and that should be used as the starting date. An even more generous interpretation is that the countdown began on June 9, 2019, when Prayuth took office under the new constitution following a 2019 general election.
Related listings
National Court News

06/18/2022

While the nation waits for the Supreme Court's opinion on a blockbuster abortion case that could overturn Roe v. Wade, Planned Parenthood of Washington is getting ready for an increase in out-of-state patients seeking an abortion."We are ...

National Court News

06/07/2022

A North Carolina man has admitted stealing mail from residential mailboxes and using stolen information to commit wire fraud, a federal prosecutor said.Soheil Akhavan Rezaie, 37, entered his guilty plea Tuesday before a U.S. magistrate judge in Charl...

National Court News

05/03/2022

A group of New York voters asked a federal court Monday to reinstate Congressional district maps tossed out by state judges last week because they were gerrymandered to favor Democrats.The lawsuit, filed in Manhattan, argued that even if those maps w...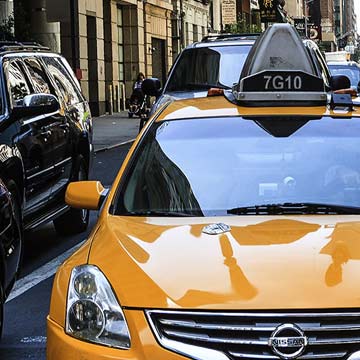 Any contracts or any transactions can go awry at any time
We know your business means a lot to you and want to understand all the aspects of your business so that we can help you in the best ways possible. We don't discriminate depending on the size of your company. Our mission statement is to represent all business owners and entrepreneurs by navigating them through the rough waters of business litigation and guiding them to success.

We are attorneys who want to make sure we understand your business objectives and goals before we start providing you with legal counsel individualized to your business. We know what it means to be dedicated to your business. After all, we are a business as well. And just like you, we want to provide the best service we can to our clients.

Any contracts or any transactions can go awry at any time. Sometimes, making important business decisions without legal help from business attorneys could cost you your business.We don't want you or your business to be misconstrued by anyone. Our attorneys make sure that we communicate with you often to make sure we are giving you the legal guidance you need at all times. We make sure we are responsive in a timely-manner with every single one of our clients to help them identify risks and prevent legal battles before they arise.