Judge rules in favor of Columbus on gun control measures
U.S. Court News
An Ohio law that prevents cities from implementing their own gun control measures cannot be enforced in Columbus, a county judge ruled.

The law is an "unconstitutional infringement upon municipal home-rule," Franklin County Judge Stephen L. McIntosh said in his ruling Wednesday temporarily blocking the law in the state's capital and largest city.

The ruling "upholds the city's constitutional rights to protect its community from gun violence," City Attorney Zach Klein said. He applauded the ruling as a "first step" toward helping quell gun violence in the city.

As the case continues, the city plans to argue the court should make the temporary injunction permanent.

The state plans to appeal the Wednesday ruling, which affects only Columbus, a city of just over 900,000 people in a state of nearly 12 million.

"The city of Columbus remains part of the State of Ohio and subject to its laws," Ohio Attorney General Dave Yost said in an emailed statement.

At issue is an expansive 2018 law that created additional gun rights for Ohioans, including placing the burden of proof on prosecutors rather than the defendant when someone claims they fired in self-defense. Republican lawmakers overrode former Gov. John Kasich's veto of the legislation to make it law.
Related listings
U.S. Court News

10/20/2022

A legal loophole in Idaho that allows parents of teens to nullify child custody agreements by arranging child marriages will remain in effect, under a ruling from the state Supreme Court on Tuesday.In a split decision, the high court declined to deci...

U.S. Court News

10/02/2022

A bench trial is scheduled to begin Monday for a man accused of sexually attacking and fatally stabbing two young women in separate killings nearly 30 years ago near a metro Phoenix canal system.Bryan Patrick Miller, 49, is charged with two counts ea...

U.S. Court News

09/23/2022

A federal judge has refused to dismiss a lawsuit against Democratic Gov. John Carney over Delaware's requirement for political balance on its courts.Friday's ruling is the latest in a long-running legal battle over a "major-party&rd...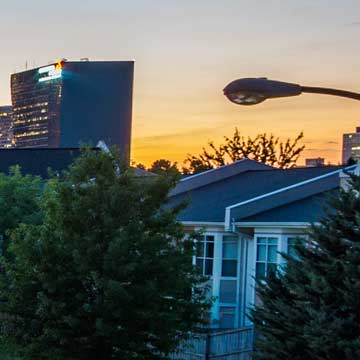 USCIS to Continue Implementing New Policy Memorandum on Notices to Appear
U.S. Citizenship and Immigration Services (USCIS) is continuing to implement the June 28, 2018, Policy Memorandum (PM), Updated Guidance for the Referral of Cases and Issuance of Notices to Appear (NTAs) in Cases Involving Inadmissible and Deportable Aliens (PDF, 140 KB).

USCIS may issue NTAs as described below based on denials of I-914/I-914A, Application for T Nonimmigrant Status; I-918/I-918A, Petition for U Nonimmigrant Status; I-360, Petition for Amerasian, Widow(er), or Special Immigrant (Violence Against Women Act self-petitions and Special Immigrant Juvenile Status petitions); I-730, Refugee/Asylee Relative Petitions when the beneficiary is present in the US; I-929, Petition for Qualifying Family Member of a U-1 Nonimmigrant; and I-485 Application to Register Permanent Residence or Adjust Status (with the underlying form types listed above).

If applicants, beneficiaries, or self-petitioners who are denied are no longer in a period of authorized stay and do not depart the United States, USCIS may issue an NTA. USCIS will continue to send denial letters for these applications and petitions to ensure adequate notice regarding period of authorized stay, checking travel compliance, or validating departure from the United States.