Judge strikes down a Texas law requiring age verification to view adult websites
U.S. Court News
A federal judge has struck down a Texas law requiring age verification and health warnings to view pornographic websites and blocked the state attorney general's office from enforcing it.

In a ruling Thursday, U.S. District Judge David Ezra agreed with claims that House Bill 1181, which was signed into law by Texas Gov. Greg Abbott in June, violates free speech rights and is overbroad and vague.

The state attorney general's office, which is defending the law, immediately filed notice of appeal to the Fifth Circuit U.S. Court of Appeals in New Orleans.

The lawsuit was filed Aug. 4 by the Free Speech Coalition, a trade association for the adult entertainment industry and a person identified as Jane Doe and described as an adult entertainer on various adult sites, including Pornhub.

Judge Ezra also said the law, which was to take effect Friday, raises privacy concerns because a permissible age verification is using a traceable government-issued identification and the government has access to and is not required to delete the data.

"People will be particularly concerned about accessing controversial speech when the state government can log and track that access," Ezra wrote. "By verifying information through government identification, the law will allow the government to peer into the most intimate and personal aspects of people's lives."

Ezra said Texas has a legitimate goal of protecting children from online sexual material, but noted other measures, including blocking and filtering software, exist.

"These methods are more effective and less restrictive in terms of protecting minors from adult content," Ezra wrote. The judge also found the law unconstitutionally compels speech by requiring adult sites to post health warnings they dispute — that pornography is addictive, impairs mental development and increases the demand for prostitution, child exploitation and child sexual abuse images.

"The disclosures state scientific findings as a matter of fact, when in reality, they range from heavily contested to unsupported by the evidence," Ezra wrote.

The Texas law is one of several similar age verification laws passed in other states, including Arkansas, Mississippi, Utah and Louisiana.
Related listings
U.S. Court News

08/16/2023

Congressional leaders are pitching a stopgap government funding package to avoid a federal shutdown after next month, acknowledging the House and Senate are nowhere near agreement on spending levels to keep federal operations running.House Speaker Ke...

U.S. Court News

08/10/2023

According to court documents, Jerry Lee Redman of Severn, Maryland, owned Redman Services Inc. (RSI), a paving and construction company. For at least 2015 through 2018, Redman filed corporate income tax returns for RSI that underreported the business...

U.S. Court News

08/02/2023

Personal and business bankruptcy filings rose 10 percent in the twelve-month period ending June 30, 2023, compared with the previous year. Bankruptcy totals are reported four times annually by the U.S. government. According to statistics releas...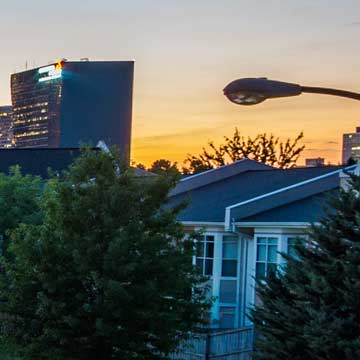 USCIS to Continue Implementing New Policy Memorandum on Notices to Appear
U.S. Citizenship and Immigration Services (USCIS) is continuing to implement the June 28, 2018, Policy Memorandum (PM), Updated Guidance for the Referral of Cases and Issuance of Notices to Appear (NTAs) in Cases Involving Inadmissible and Deportable Aliens (PDF, 140 KB).

USCIS may issue NTAs as described below based on denials of I-914/I-914A, Application for T Nonimmigrant Status; I-918/I-918A, Petition for U Nonimmigrant Status; I-360, Petition for Amerasian, Widow(er), or Special Immigrant (Violence Against Women Act self-petitions and Special Immigrant Juvenile Status petitions); I-730, Refugee/Asylee Relative Petitions when the beneficiary is present in the US; I-929, Petition for Qualifying Family Member of a U-1 Nonimmigrant; and I-485 Application to Register Permanent Residence or Adjust Status (with the underlying form types listed above).

If applicants, beneficiaries, or self-petitioners who are denied are no longer in a period of authorized stay and do not depart the United States, USCIS may issue an NTA. USCIS will continue to send denial letters for these applications and petitions to ensure adequate notice regarding period of authorized stay, checking travel compliance, or validating departure from the United States.