Parents Plead Not Guilty to Charges in Missouri Girl's Death
U.S. Court News
The parents of a 4-year-old Missouri girl allegedly killed by neighbors to remove a "demon" pleaded not guilty Monday to charges connected to the case. Mary S. Mast, 29, and James A. Mast, 28, both of Lincoln, Missouri, were charged Thursday with felony child endangerment resulting in death and are jailed without bond. They don't yet have attorneys.

During their arraignments Monday, Associate Judge Mark Brandon Pilley also denied the couple's request to attend the girl's funeral, according to online court records. A bond hearing was scheduled for Jan. 5.

The couple's other children, a 2-year-old son and an infant, were placed in protective custody, Benton County Sheriff Eric Knox said in a news release. The girl was found dead at the family home on Dec. 20. Knox said she had been severely beaten and dunked in an icy pond as part of what appeared to be a "religious-type episode."

Across-the-road neighbors Ethan Mast, 35, and Kourtney Aumen, 21, were charged last week with second-degree murder and other offenses. Both are jailed without bond. Ethan Mast is not believed to be related to James and Mary Mast, Knox said.

Both families attend the same church, but Knox said that the actions involving the girl are not condoned by the church, which he declined to name. "The investigation done so far indicates that this is an isolated incident and NOT the actions of a cult," Knox wrote in a news release on the department's Facebook page.

A probable cause statement from Benton County Sgt. Chris Wilson said the girl was already dead and had "severe purple bruising" over her body, along with ruptured blisters, when he was called to the home. Knox said the girl's parents also had been beaten along with the 2-year-old. The infant was unharmed.

James Mast told investigators he and his wife observed the beating of their daughter but were told they would be beaten or shot if they tried to intervene.



Related listings
U.S. Court News

11/23/2020

A federal judge issued a scathing order Saturday dismissing the Trump campaign's futile effort to block the certification of votes in Pennsylvania, shooting down claims of widespread irregularities with mail-in ballots.The case was always a lon...

U.S. Court News

10/13/2020

To hear Democrats tell it, a Supreme Court with President Donald Trump's nominee Amy Coney Barrett could quickly get rid of the law that gives more than 20 million Americans health insurance coverage. But that's not the inevitable outcome...

U.S. Court News

05/27/2020

A court in Milan has ordered the appointment of a judicial administrator to oversee Uber Italy for one year after determining the company's food delivery service exploited workers, according to Italian news reports.The decision on Friday came a...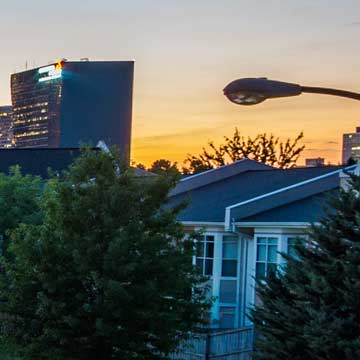 USCIS to Continue Implementing New Policy Memorandum on Notices to Appear
U.S. Citizenship and Immigration Services (USCIS) is continuing to implement the June 28, 2018, Policy Memorandum (PM), Updated Guidance for the Referral of Cases and Issuance of Notices to Appear (NTAs) in Cases Involving Inadmissible and Deportable Aliens (PDF, 140 KB).

USCIS may issue NTAs as described below based on denials of I-914/I-914A, Application for T Nonimmigrant Status; I-918/I-918A, Petition for U Nonimmigrant Status; I-360, Petition for Amerasian, Widow(er), or Special Immigrant (Violence Against Women Act self-petitions and Special Immigrant Juvenile Status petitions); I-730, Refugee/Asylee Relative Petitions when the beneficiary is present in the US; I-929, Petition for Qualifying Family Member of a U-1 Nonimmigrant; and I-485 Application to Register Permanent Residence or Adjust Status (with the underlying form types listed above).

If applicants, beneficiaries, or self-petitioners who are denied are no longer in a period of authorized stay and do not depart the United States, USCIS may issue an NTA. USCIS will continue to send denial letters for these applications and petitions to ensure adequate notice regarding period of authorized stay, checking travel compliance, or validating departure from the United States.