Fallen rights icon at UN court for Rohingya genocide case
Litigation Reports
Twenty-eight years to the day after Aung San Suu Kyi's husband and sons accepted her Nobel Peace Prize while she remained under house arrest in Myanmar, the former pro-democracy icon appeared in a United Nations court ready to defend her country's army from allegations of committing genocide against the Rohingya minority.

Suu Kyi looked on attentively from the front bench at the International Court of Justice in The Hague Tuesday as a legal team for Gambia detailed accounts of killings - including of women and children - sexual violence and the destruction of tens of thousands of Muslim minority homes in northern Rakhine state.

Acting on behalf of the 57-country Organization of Islamic Cooperation, Gambia is asking the world court to take "all measures within its power to prevent all acts that amount to or contribute to the crime of genocide."

Opening Gambia's case, Justice Minister Aboubacarr Tambadou urged the court to "tell Myanmar to stop these senseless killings, to stop these acts of barbarity that continue to shock our collective conscience, to stop this genocide of its own people."

"It is indeed sad for our generation that 75 years after human kind committed itself to the words 'never again', another genocide is unfolding right before our eyes," Tambadou said. "Yet we do nothing to stop it."

"This is a stain on our collective conscience," he said.

Myanmar's army began a crackdown on the Rohingya in August 2017 in response to an insurgent attack. More than 700,000 Rohingya fled to neighboring Bangladesh to escape what has been called an ethnic cleansing campaign involving mass rapes, killings and the torching of homes.

The head of a U.N. fact-finding mission on Myanmar warned in October that "there is a serious risk of genocide recurring." The mission also found that Myanmar should be held responsible in international legal forums for alleged genocide against the Rohingya.
Related listings
Litigation Reports

11/22/2019

A Hong Kong court that had struck down a ban on face masks at protests said Friday that the government could enforce it for one week, as police readied for any unrest during keenly contested elections this weekend.The High Court granted the temporary...

Litigation Reports

11/13/2019

The Supreme Court said Friday it will referee a high-profile copyright dispute between technology giants Oracle and Google. Oracle says it wants nearly $9 billion from Google.The case stems from Google's development of its hugely popular Androi...

Litigation Reports

10/21/2019

WikiLeaks founder Julian Assange appeared in a U.K. court Monday to fight extradition to the United States on espionage charges, and he lost a bid to delay proceedings so that his legal team would have more time to prepare his case.Assange defiantly ...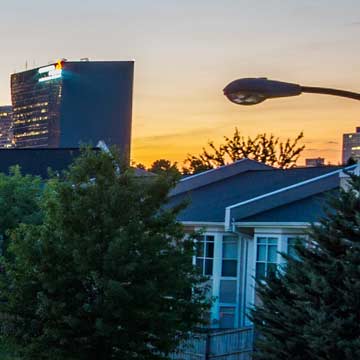 USCIS to Continue Implementing New Policy Memorandum on Notices to Appear
U.S. Citizenship and Immigration Services (USCIS) is continuing to implement the June 28, 2018, Policy Memorandum (PM), Updated Guidance for the Referral of Cases and Issuance of Notices to Appear (NTAs) in Cases Involving Inadmissible and Deportable Aliens (PDF, 140 KB).

USCIS may issue NTAs as described below based on denials of I-914/I-914A, Application for T Nonimmigrant Status; I-918/I-918A, Petition for U Nonimmigrant Status; I-360, Petition for Amerasian, Widow(er), or Special Immigrant (Violence Against Women Act self-petitions and Special Immigrant Juvenile Status petitions); I-730, Refugee/Asylee Relative Petitions when the beneficiary is present in the US; I-929, Petition for Qualifying Family Member of a U-1 Nonimmigrant; and I-485 Application to Register Permanent Residence or Adjust Status (with the underlying form types listed above).

If applicants, beneficiaries, or self-petitioners who are denied are no longer in a period of authorized stay and do not depart the United States, USCIS may issue an NTA. USCIS will continue to send denial letters for these applications and petitions to ensure adequate notice regarding period of authorized stay, checking travel compliance, or validating departure from the United States.