Hong Kong court reinstates mask ban ahead of elections
Litigation Reports
A Hong Kong court that had struck down a ban on face masks at protests said Friday that the government could enforce it for one week, as police readied for any unrest during keenly contested elections this weekend.

The High Court granted the temporary suspension "in view of the great public importance of the issues raised in this case, and the highly exceptional circumstances that Hong Kong is currently facing."

Anti-government protests have rocked the semi-autonomous Chinese city for more than five months. Protesters remained holed up on a university campus, refusing to turn themselves in for arrest after intense clashes with police last weekend.

The court had ruled Monday that the ban, imposed last month under rarely used emergency powers to prevent protesters from hiding their identity, infringed on fundamental rights more than was reasonably necessary.

China's parliament rebuked the court ruling this week, in what some interpreted as an indication it might overrule the decision.

In granting the one-week reprieve, the High Court said it was giving the government time to appeal the decision and seek a longer suspension from the Court of Appeal.
Related listings
Litigation Reports

11/13/2019

The Supreme Court said Friday it will referee a high-profile copyright dispute between technology giants Oracle and Google. Oracle says it wants nearly $9 billion from Google.The case stems from Google's development of its hugely popular Androi...

Litigation Reports

10/21/2019

WikiLeaks founder Julian Assange appeared in a U.K. court Monday to fight extradition to the United States on espionage charges, and he lost a bid to delay proceedings so that his legal team would have more time to prepare his case.Assange defiantly ...

Litigation Reports

10/13/2019

National Coming Out Day festivities were tempered this year by anxiety that some LGBT folk may have to go back into the closet so they can make a living, depending on what the Supreme Court decides about workplace discrimination law.But the mere fact...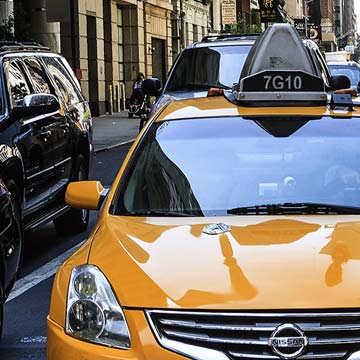 Any contracts or any transactions can go awry at any time
We know your business means a lot to you and want to understand all the aspects of your business so that we can help you in the best ways possible. We don't discriminate depending on the size of your company. Our mission statement is to represent all business owners and entrepreneurs by navigating them through the rough waters of business litigation and guiding them to success.

We are attorneys who want to make sure we understand your business objectives and goals before we start providing you with legal counsel individualized to your business. We know what it means to be dedicated to your business. After all, we are a business as well. And just like you, we want to provide the best service we can to our clients.

Any contracts or any transactions can go awry at any time. Sometimes, making important business decisions without legal help from business attorneys could cost you your business.We don't want you or your business to be misconstrued by anyone. Our attorneys make sure that we communicate with you often to make sure we are giving you the legal guidance you need at all times. We make sure we are responsive in a timely-manner with every single one of our clients to help them identify risks and prevent legal battles before they arise.