Hong Kong court reinstates mask ban ahead of elections
Litigation Reports
A Hong Kong court that had struck down a ban on face masks at protests said Friday that the government could enforce it for one week, as police readied for any unrest during keenly contested elections this weekend.

The High Court granted the temporary suspension "in view of the great public importance of the issues raised in this case, and the highly exceptional circumstances that Hong Kong is currently facing."

Anti-government protests have rocked the semi-autonomous Chinese city for more than five months. Protesters remained holed up on a university campus, refusing to turn themselves in for arrest after intense clashes with police last weekend.

The court had ruled Monday that the ban, imposed last month under rarely used emergency powers to prevent protesters from hiding their identity, infringed on fundamental rights more than was reasonably necessary.

China's parliament rebuked the court ruling this week, in what some interpreted as an indication it might overrule the decision.

In granting the one-week reprieve, the High Court said it was giving the government time to appeal the decision and seek a longer suspension from the Court of Appeal.
Related listings
Litigation Reports

11/13/2019

The Supreme Court said Friday it will referee a high-profile copyright dispute between technology giants Oracle and Google. Oracle says it wants nearly $9 billion from Google.The case stems from Google's development of its hugely popular Androi...

Litigation Reports

10/21/2019

WikiLeaks founder Julian Assange appeared in a U.K. court Monday to fight extradition to the United States on espionage charges, and he lost a bid to delay proceedings so that his legal team would have more time to prepare his case.Assange defiantly ...

Litigation Reports

10/13/2019

National Coming Out Day festivities were tempered this year by anxiety that some LGBT folk may have to go back into the closet so they can make a living, depending on what the Supreme Court decides about workplace discrimination law.But the mere fact...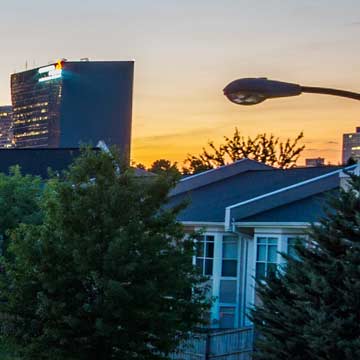 USCIS to Continue Implementing New Policy Memorandum on Notices to Appear
U.S. Citizenship and Immigration Services (USCIS) is continuing to implement the June 28, 2018, Policy Memorandum (PM), Updated Guidance for the Referral of Cases and Issuance of Notices to Appear (NTAs) in Cases Involving Inadmissible and Deportable Aliens (PDF, 140 KB).

USCIS may issue NTAs as described below based on denials of I-914/I-914A, Application for T Nonimmigrant Status; I-918/I-918A, Petition for U Nonimmigrant Status; I-360, Petition for Amerasian, Widow(er), or Special Immigrant (Violence Against Women Act self-petitions and Special Immigrant Juvenile Status petitions); I-730, Refugee/Asylee Relative Petitions when the beneficiary is present in the US; I-929, Petition for Qualifying Family Member of a U-1 Nonimmigrant; and I-485 Application to Register Permanent Residence or Adjust Status (with the underlying form types listed above).

If applicants, beneficiaries, or self-petitioners who are denied are no longer in a period of authorized stay and do not depart the United States, USCIS may issue an NTA. USCIS will continue to send denial letters for these applications and petitions to ensure adequate notice regarding period of authorized stay, checking travel compliance, or validating departure from the United States.