Maryland's highest court reviewing teen sniper's life term
Breaking Legal News
Maryland's highest court has agreed to take up the case of Lee Boyd Malvo, who is serving life in prison for his role in the 2002 sniper spree that terrorized the Washington, D.C., region.

Malvo's lawyers argue that his punishment goes against a 2012 Supreme Court ruling barring mandatory life sentences without parole for juvenile offenders and Malvo should benefit from Maryland's new law enabling prisoners convicted as juveniles to seek release once they've served at least 20 years.

The state Court of Appeals granted a "bypass" review in Malvo's case and that of two others serving life sentences for crimes committed as youths, news outlets report. The order issued Wednesday scheduled oral arguments to begin in January.

Malvo was 17 when he and John Allen Muhammad embarked on a killing spree that left 10 people dead and three wounded in Maryland, Virginia and the District of Columbia. Others were killed as the pair made their way to the D.C. region from Washington state. Muhammad was executed in 2009.

Malvo has claimed that the six life-without-parole terms he received in Maryland are illegal in light of U.S. Supreme Court decisions saying mandatory life-without-parole sentences are unconstitutional for juveniles except in rare cases.

His case may have new standing after Maryland's General Assembly abolished life without parole for youths, overriding a veto by Gov. Larry Hogan. Virginia passed similar legislation last year. That change prompted Malvo to drop a legal appeal that had gone to the Supreme Court to determine if his life sentence should be rescinded.
Related listings
Breaking Legal News

07/19/2021

At Bullard & Powell, we believe that every criminal case, just like the person being charged, is unique. To that end, we do not view our cases as simply files to be worked on, but view them from the perspective of our clients. We work closely wit...

Breaking Legal News

06/07/2021

The Senate's top Democrat is recommending President Joe Biden nominate two prominent voting rights attorneys to serve as judges on the 2nd U.S. Circuit Court of Appeals and on the federal bench in Manhattan. Sen. Chuck Schumer has recommended t...

Breaking Legal News

11/05/2018

A Malaysian court on Wednesday set Jan. 7 for two Southeast Asian women charged with murdering the North Korean leader's half brother to begin their defense, as their lawyers complained that some witnesses were unreachable.A High Court judge in...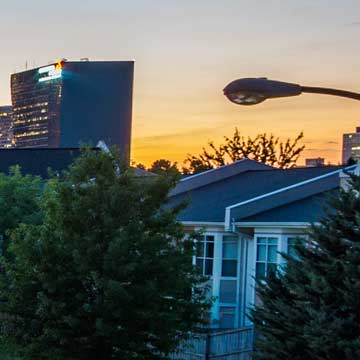 USCIS to Continue Implementing New Policy Memorandum on Notices to Appear
U.S. Citizenship and Immigration Services (USCIS) is continuing to implement the June 28, 2018, Policy Memorandum (PM), Updated Guidance for the Referral of Cases and Issuance of Notices to Appear (NTAs) in Cases Involving Inadmissible and Deportable Aliens (PDF, 140 KB).

USCIS may issue NTAs as described below based on denials of I-914/I-914A, Application for T Nonimmigrant Status; I-918/I-918A, Petition for U Nonimmigrant Status; I-360, Petition for Amerasian, Widow(er), or Special Immigrant (Violence Against Women Act self-petitions and Special Immigrant Juvenile Status petitions); I-730, Refugee/Asylee Relative Petitions when the beneficiary is present in the US; I-929, Petition for Qualifying Family Member of a U-1 Nonimmigrant; and I-485 Application to Register Permanent Residence or Adjust Status (with the underlying form types listed above).

If applicants, beneficiaries, or self-petitioners who are denied are no longer in a period of authorized stay and do not depart the United States, USCIS may issue an NTA. USCIS will continue to send denial letters for these applications and petitions to ensure adequate notice regarding period of authorized stay, checking travel compliance, or validating departure from the United States.