Tunisian trial shines light on use of military courts
Breaking Legal News
A few days after Tunisia's president froze parliament and took on sweeping powers in July, a dozen men in unmarked vehicles and civilian clothes barged into politician Yassine Ayari's family home overnight and took him away in his pajamas.

"These men weren't wearing uniforms and they didn't have a warrant," Ayari told The Associated Press. "It was violent. My 4-year-old son still has nightmares about it."

A 40-year-old computer engineer-turned-corruption fighter, Ayari will stand trial again in a military court on Monday, accused of insulting the presidency and defaming the army. It is the latest in a series of trials that shine a light on Tunisia's use of military courts to push through convictions against civilians. Rights groups say the practice has accelerated since President Kais Saied's seizure of power in July, and warn that its use further threatens hard-won freedoms amid Tunisia's democratic backsliding.

The charges Ayari faces relate to Facebook posts in which he criticized Saied, calling him a "pharaoh" and his measures a "military coup." Ayari intends to remain silent in court to protest the whole judicial process, according to his lawyer, Malek Ben Amor.

Amnesty International is warning of an "alarming increase" in Tunisian military courts targeting civilians: In the past three months, it says, 10 civilians have been investigated or prosecuted by military tribunals, while four civilians are facing trial for criticizing the president.

That's especially worrying because Tunisia was long considered the only democratic success story to emerge from the Arab Spring uprisings a decade ago, and was long seen as a model for the region.
Related listings
Breaking Legal News

11/01/2021

Illinois State Police have released video footage showing a tense scene involving an inmate's attack on a correctional officer at a courthouse and another officer firing his weapon at the inmate and injuring him. Authorities said 55-year-old Fr...

Breaking Legal News

08/27/2021

Maryland's highest court has agreed to take up the case of Lee Boyd Malvo, who is serving life in prison for his role in the 2002 sniper spree that terrorized the Washington, D.C., region. Malvo's lawyers argue that his punishment goes ag...

Breaking Legal News

07/19/2021

At Bullard & Powell, we believe that every criminal case, just like the person being charged, is unique. To that end, we do not view our cases as simply files to be worked on, but view them from the perspective of our clients. We work closely wit...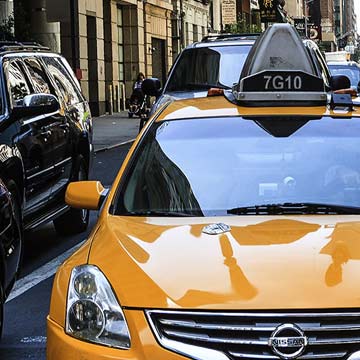 Any contracts or any transactions can go awry at any time
We know your business means a lot to you and want to understand all the aspects of your business so that we can help you in the best ways possible. We don't discriminate depending on the size of your company. Our mission statement is to represent all business owners and entrepreneurs by navigating them through the rough waters of business litigation and guiding them to success.

We are attorneys who want to make sure we understand your business objectives and goals before we start providing you with legal counsel individualized to your business. We know what it means to be dedicated to your business. After all, we are a business as well. And just like you, we want to provide the best service we can to our clients.

Any contracts or any transactions can go awry at any time. Sometimes, making important business decisions without legal help from business attorneys could cost you your business.We don't want you or your business to be misconstrued by anyone. Our attorneys make sure that we communicate with you often to make sure we are giving you the legal guidance you need at all times. We make sure we are responsive in a timely-manner with every single one of our clients to help them identify risks and prevent legal battles before they arise.