Appeals court: Illinois counties must end ICE contracts
National News
A federal appeals court has ruled two counties that hold immigrant detainees at local jails must terminate contracts with federal authorities starting Thursday.

Leaders in Kankakee and McHenry counties sued over an Illinois law aimed at ending immigration detention in the state by Jan. 1 and lost. But they were allowed to delay while on appeal.

In the ruling, the 7th U.S. Circuit Court of Appeals said the counties hadn't made their case.

"We conclude that the counties have not made a 'strong showing' that they are likely to succeed on the merits," the three-judge panel concluded.

Roughly 100 detainees remain at the jails. Winding down the contracts is expected to take a few weeks.

The Illinois law has been celebrated by immigrant rights activists who say detaining people awaiting immigration hearings is inhumane and costly. They're pushing to release detainees instead of transferring them elsewhere.

Last year, downstate Pulaski County cleared its jail of immigrant detainees. Court records show 15 were released. Dozens of others were transferred to Kansas and the two Illinois facilities.

Officials in McHenry and Kankakee counties, who didn't return messages Thursday, have previously said they'd continue to appeal. They say the contracts are lucrative and argue that ending them simply transfers detainees further from their families.

U.S. Immigration and Customs Enforcement didn't return a message Thursday.
Related listings
The longest serving magistrate in Alaska is no longer on the bench after writing letters to the editor critical of the Republican party. Former Seward Magistrate George Peck wrote four letters to the editor of the Anchorage Daily News, the latest in ...

As COVID-19 cases continue rising across the state of Georgia, the court system in one of its counties has decided to pause jury trials. Cobb County Superior Court Judge Robert D. Leonard issued an order Monday to cancel trial jurors through Jan. 21,...

A federal trial set for January on litigation challenging North Carolina's voter photo identification law has been delayed while the U.S. Supreme Court weighs whether legislative leaders should be permitted to help defend the law in court. The ...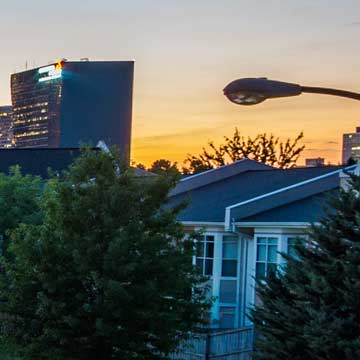 USCIS to Continue Implementing New Policy Memorandum on Notices to Appear
U.S. Citizenship and Immigration Services (USCIS) is continuing to implement the June 28, 2018, Policy Memorandum (PM), Updated Guidance for the Referral of Cases and Issuance of Notices to Appear (NTAs) in Cases Involving Inadmissible and Deportable Aliens (PDF, 140 KB).

USCIS may issue NTAs as described below based on denials of I-914/I-914A, Application for T Nonimmigrant Status; I-918/I-918A, Petition for U Nonimmigrant Status; I-360, Petition for Amerasian, Widow(er), or Special Immigrant (Violence Against Women Act self-petitions and Special Immigrant Juvenile Status petitions); I-730, Refugee/Asylee Relative Petitions when the beneficiary is present in the US; I-929, Petition for Qualifying Family Member of a U-1 Nonimmigrant; and I-485 Application to Register Permanent Residence or Adjust Status (with the underlying form types listed above).

If applicants, beneficiaries, or self-petitioners who are denied are no longer in a period of authorized stay and do not depart the United States, USCIS may issue an NTA. USCIS will continue to send denial letters for these applications and petitions to ensure adequate notice regarding period of authorized stay, checking travel compliance, or validating departure from the United States.