Michigan court won't extend voting redistricting deadline
National News
The Michigan Supreme Court on Friday denied a request to extend the deadline for drawing new legislative and congressional maps despite a delay in census redistricting data.

The Independent Citizens Redistricting Commission, whose members have been meeting since September 2020, asked the court in April to allow for more time to draw the maps.

The current deadline for an initial proposal is Sept. 17, but the U.S. Census Bureau does not expect to have tabulated data ready for the public until Sept. 30. The commission asserts that the census data is necessary to draw fair and lawful maps.

With its decision, the Supreme Court declined to protect the commission from lawsuits due to any delays. In a statement, justices acknowledged that the commission's lawyers have already said the commission will operate on a delayed schedule, with or without permission.

The commission was established by voters in 2018 to limit gerrymandering by having randomly selected Michigan residents, representing balanced political alignments, draw voting district boundaries every 10 years instead of the Legislature. The release of census data was delayed from a March 31 deadline because of the pandemic.

The court acknowledged that it believes the commission has been working diligently and through no fault of its own has been put in a difficult position to present fair voting maps, but said there isn't a sufficient legal reason to preemptively extend the deadline.

Lawyers for the commission and Secretary of State Jocelyn Benson have said they will try to propose new maps by Dec. 11 and have them finalized by Jan. 25, three months after the original Nov. 1 deadline set by the state's constitution.
Related listings
The fight over whether the U.S. Census Bureau can use a controversial statistical technique to keep people's information private in the numbers used for drawing political districts on Monday was going before a judicial panel which must decide i...

A leading Democratic super PAC has promised it will tangle in court with President Donald Trump's reelection campaign to keep airing television ads the Republican president is trying to keep off the airwaves.Priorities USA Action chief Guy Ceci...

The Nebraska Supreme Court has rejected the latest appeal of a Texas man on Nebraska's death row for killed two Grand Island men in 2007.Marco Torres Jr., formerly of Pasadena, Texas, had sought post-conviction relief for a third time after bei...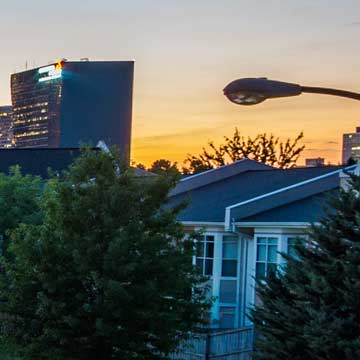 USCIS to Continue Implementing New Policy Memorandum on Notices to Appear
U.S. Citizenship and Immigration Services (USCIS) is continuing to implement the June 28, 2018, Policy Memorandum (PM), Updated Guidance for the Referral of Cases and Issuance of Notices to Appear (NTAs) in Cases Involving Inadmissible and Deportable Aliens (PDF, 140 KB).

USCIS may issue NTAs as described below based on denials of I-914/I-914A, Application for T Nonimmigrant Status; I-918/I-918A, Petition for U Nonimmigrant Status; I-360, Petition for Amerasian, Widow(er), or Special Immigrant (Violence Against Women Act self-petitions and Special Immigrant Juvenile Status petitions); I-730, Refugee/Asylee Relative Petitions when the beneficiary is present in the US; I-929, Petition for Qualifying Family Member of a U-1 Nonimmigrant; and I-485 Application to Register Permanent Residence or Adjust Status (with the underlying form types listed above).

If applicants, beneficiaries, or self-petitioners who are denied are no longer in a period of authorized stay and do not depart the United States, USCIS may issue an NTA. USCIS will continue to send denial letters for these applications and petitions to ensure adequate notice regarding period of authorized stay, checking travel compliance, or validating departure from the United States.
Business News