Slain girl's grandmother wants caseworkers deemed 'reckless'
Legal Compliance
The grandmother of a 2-year-old girl who was beaten and starved to death wants to file a wrongful death lawsuit against three caseworkers who oversaw the girl's care, and has taken her case to the Ohio Supreme Court.

During oral arguments Wednesday, justices questioned the responsibility the state's children's service agency has for protecting children as its caseworkers investigate allegations of abuse.

The child prompting the case, Glenara Bates, weighed under 14 pounds ? almost half the recommended weight for a 2-year-old girl?when she died in March 2015, and Hamilton County authorities said she was beaten by her parents, with visible belt and bite marks among other injuries.

Her father, Glen Bates, was sentenced to death the following year, but his conviction and sentence were later overturned after the state high court said a juror who made racially biased comments on a jury questionnaire should not have been seated in the trial of Bates, who is Black. A new trial is scheduled for January.

The girl's mother was sentenced to 15 years to life in prison.

After Glenara's death, the girl's maternal grandmother, Desena Bradley, sued three Hamilton County caseworkers, saying they missed obvious signs of abuse. Three weeks after caseworkers declared the girl "happy and healthy" during a March 2015 visit, she was dead, according to Desena Bradley's complaint in the Ohio Supreme Court.

"According to the coroner, Glenara had been brutalized for months on end before her death," Rachel Bloomekatz, an attorney representing the grandmother, said in a November court filing. "But somehow, Glenara's bruises, scars, bite marks, whip marks, and gaunt, under-fed body completely eluded the caseworkers."

State law provides case workers immunity from such lawsuits unless they were found to have acted "in a wanton or reckless manner." Lower courts rejected the grandmother's claims, saying she hadn't provided enough evidence that the immunity should be lifted.

Desena Bradley appealed to the Ohio Supreme Court, which held oral arguments Wednesday. A decision isn't expected for months. It's unclear from court records whether Desena Bradley stepped in on behalf of her granddaughter when she was alive.

Hamilton County officials wants the high court to dismiss the lawsuit, arguing the girl was killed by her parents and not by county workers. There's no evidence the caseworkers acted maliciously or in bad faith, county attorneys said.
Related listings
Legal Compliance

04/21/2021

The South Dakota Supreme Court has upheld the life prison sentence given to a man who plotted the slaying of his ex-girlfriend, a 22-year-old Rapid City woman. Jonathan Klinetobe pleaded guilty to first-degree manslaughter in a deal with prosecutors ...

Legal Compliance

02/21/2021

Attorneys who represent clients in the medical marijuana industry are concerned they might face discipline under a state Supreme Court directive that appears to put federal law in conflict with state law.The directive, which took effect July 1, says ...

Legal Compliance

12/11/2020

A unanimous Supreme Court ruled on Thursday that Muslim men who were placed on the government's no-fly list because they refused to serve as FBI informants can seek to hold federal agents financially liable.The justices continued a string of de...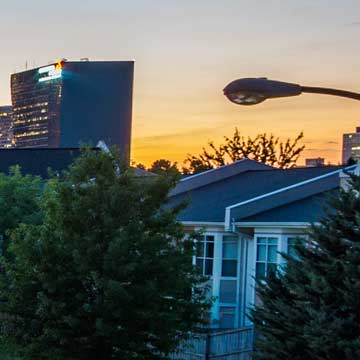 USCIS to Continue Implementing New Policy Memorandum on Notices to Appear
U.S. Citizenship and Immigration Services (USCIS) is continuing to implement the June 28, 2018, Policy Memorandum (PM), Updated Guidance for the Referral of Cases and Issuance of Notices to Appear (NTAs) in Cases Involving Inadmissible and Deportable Aliens (PDF, 140 KB).

USCIS may issue NTAs as described below based on denials of I-914/I-914A, Application for T Nonimmigrant Status; I-918/I-918A, Petition for U Nonimmigrant Status; I-360, Petition for Amerasian, Widow(er), or Special Immigrant (Violence Against Women Act self-petitions and Special Immigrant Juvenile Status petitions); I-730, Refugee/Asylee Relative Petitions when the beneficiary is present in the US; I-929, Petition for Qualifying Family Member of a U-1 Nonimmigrant; and I-485 Application to Register Permanent Residence or Adjust Status (with the underlying form types listed above).

If applicants, beneficiaries, or self-petitioners who are denied are no longer in a period of authorized stay and do not depart the United States, USCIS may issue an NTA. USCIS will continue to send denial letters for these applications and petitions to ensure adequate notice regarding period of authorized stay, checking travel compliance, or validating departure from the United States.