Supreme Court rejects defendant's appeal in 2015 slaying
Legal Compliance
The South Dakota Supreme Court has upheld the life prison sentence given to a man who plotted the slaying of his ex-girlfriend, a 22-year-old Rapid City woman.

Jonathan Klinetobe pleaded guilty to first-degree manslaughter in a deal with prosecutors and was sentenced to life without the possibility of parole. Klinetobe was originally facing the death penalty in connection with the fatal stabbing of Jessica Rehfeld in 2015.

Prosecutors said Klinetobe was upset that Rehfeld broke up with him and convinced two other men to kidnap and kill her.

In his appeal, Klinetobe argued the judge who sentenced him abused her discretion and that the life term violates the Eighth Amendment's prohibition against cruel and unusual punishment, the Rapid City Journal reported.

The justices unanimously rejected both arguments. Klinetobe convinced Richard Hirth and David Schneider to kill Rehfeld after he made up a story that the Hell's Angels would pay an $80,000 bounty since she had information on the motorcycle gang, according to prosecutors.

After Hirth and Schneider kidnapped and stabbed her to death while pretending to give her a ride to work, Klinetobe helped them bury her body in the woods near Rockerville, officials said.

Two weeks later, he hired Garland Brown and Michael Frye to help him dig up Rehfeld's body from the shallow grave and bury her farther into the woods and deeper underground. Everyone but Hirth has pleaded guilty and been sentenced.
Related listings
Legal Compliance

02/21/2021

Attorneys who represent clients in the medical marijuana industry are concerned they might face discipline under a state Supreme Court directive that appears to put federal law in conflict with state law.The directive, which took effect July 1, says ...

Legal Compliance

12/11/2020

A unanimous Supreme Court ruled on Thursday that Muslim men who were placed on the government's no-fly list because they refused to serve as FBI informants can seek to hold federal agents financially liable.The justices continued a string of de...

Legal Compliance

11/04/2020

The Supreme Court is to hear arguments in a case that could put the brakes on what has been a gradual move toward more leniency for children who are convicted of murder. The court has concluded over the last two decades that children should be treate...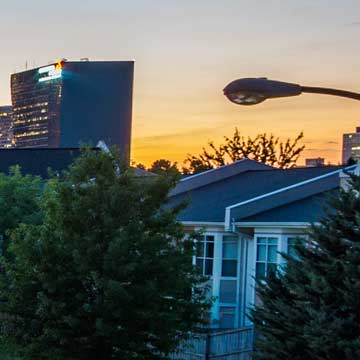 USCIS to Continue Implementing New Policy Memorandum on Notices to Appear
U.S. Citizenship and Immigration Services (USCIS) is continuing to implement the June 28, 2018, Policy Memorandum (PM), Updated Guidance for the Referral of Cases and Issuance of Notices to Appear (NTAs) in Cases Involving Inadmissible and Deportable Aliens (PDF, 140 KB).

USCIS may issue NTAs as described below based on denials of I-914/I-914A, Application for T Nonimmigrant Status; I-918/I-918A, Petition for U Nonimmigrant Status; I-360, Petition for Amerasian, Widow(er), or Special Immigrant (Violence Against Women Act self-petitions and Special Immigrant Juvenile Status petitions); I-730, Refugee/Asylee Relative Petitions when the beneficiary is present in the US; I-929, Petition for Qualifying Family Member of a U-1 Nonimmigrant; and I-485 Application to Register Permanent Residence or Adjust Status (with the underlying form types listed above).

If applicants, beneficiaries, or self-petitioners who are denied are no longer in a period of authorized stay and do not depart the United States, USCIS may issue an NTA. USCIS will continue to send denial letters for these applications and petitions to ensure adequate notice regarding period of authorized stay, checking travel compliance, or validating departure from the United States.