Probation for woman who wiped up blood after killing spouse
Litigation Reports
A Florida woman who was acquitted of murdering her husband, a prominent official at the University of Central Florida, was sentenced Friday to a year of probation for tampering with evidence.

A judge sentenced Danielle Redlick in state court in Orlando.

Last month, a jury acquitted Danielle Redlick of second-degree murder in the death of her husband, Michael Redlick. Danielle Redlick said she had killed her husband out out of self-defense during a fight inside their home in which he had tried to "smother her to death."

Jurors found Danielle Redlick guilty of evidence tampering for cleaning up her husband's blood after stabbing him. Detectives found a pile of bloody towels, a bloody mop, bloody footprints and the strong smell of bleach in the house. She spent three years in jail prior to the trial.

Michael Redlick was the director of external affairs and partnership relations for the DeVos Sport Business Management Program at the University of Central Florida. He had previously worked for the Indianapolis Motor Speedway, Cleveland Browns and Memphis Grizzlies.

Court records showed that the Redlicks had been going through a divorce before the case was dismissed from a lack of action by Danielle Redlick, who initiated the court proceeding.

In a divorce petition, Danielle Redlick said the marriage was "irretrievably broken" and she was asking for alimony because she said she was unable to support herself without assistance. She listed herself as an unemployed photographer and multimedia professional.
Related listings
Litigation Reports

07/27/2022

South Carolina can continue enforcing its six-week abortion ban after a judge on Tuesday denied a request to temporarily block it amid a legal battle that is now headed to the state Supreme Court.Since the U.S. Supreme Court ended the federal right t...

Litigation Reports

07/22/2022

A day after a state judge blocked enforcement of Louisiana's abortion ban, state officials asked the same judge to suspend his own ruling while they pursue an appeal.Lawyers for state Attorney General Jeff Landry and health secretary Courtney P...

Litigation Reports

07/20/2022

A Kentucky judge granted an injunction on Friday that prevents the state's near-total ban on abortions from taking effect, meaning the state's two clinics can continue providing abortions, for now.Jefferson Circuit Judge Mitch Perry&rsquo...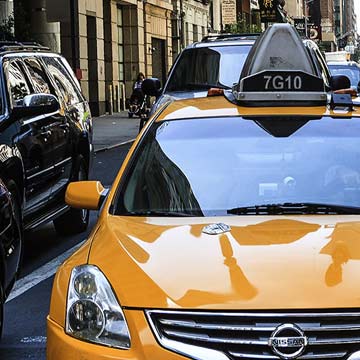 Any contracts or any transactions can go awry at any time
We know your business means a lot to you and want to understand all the aspects of your business so that we can help you in the best ways possible. We don't discriminate depending on the size of your company. Our mission statement is to represent all business owners and entrepreneurs by navigating them through the rough waters of business litigation and guiding them to success.

We are attorneys who want to make sure we understand your business objectives and goals before we start providing you with legal counsel individualized to your business. We know what it means to be dedicated to your business. After all, we are a business as well. And just like you, we want to provide the best service we can to our clients.

Any contracts or any transactions can go awry at any time. Sometimes, making important business decisions without legal help from business attorneys could cost you your business.We don't want you or your business to be misconstrued by anyone. Our attorneys make sure that we communicate with you often to make sure we are giving you the legal guidance you need at all times. We make sure we are responsive in a timely-manner with every single one of our clients to help them identify risks and prevent legal battles before they arise.