Republicans condemn 'scheme' to undo election for Trump
Litigation Reports
The unprecedented Republican effort to overturn the presidential election has been condemned by an outpouring of current and former GOP officials warning the effort to sow doubt in Joe Biden's win and keep President Donald Trump in office is undermining Americans' faith in democracy.

Trump has enlisted support from a dozen Republican senators and up to 100 House Republicans to challenge the Electoral College vote when Congress convenes in a joint session to confirm President-elect Joe Biden's 306-232 win.

With Biden set to be inaugurated Jan. 20, Trump is intensifying efforts to prevent the traditional transfer of power, ripping the party apart.

Despite Trump's claims of voter fraud, state officials have insisted the elections ran smoothly and there was no evidence of fraud or other problems that would change the outcome. The states have certified their results as fair and valid. Of the more than 50 lawsuits the president and his allies have filed challenging election results, nearly all have been dismissed or dropped. He's also lost twice at the U.S. Supreme Court.

On a call disclosed Sunday, Trump can be heard pressuring Georgia officials to "find" him more votes.

But some senior lawmakers, including prominent Republicans, are pushing back.

"The 2020 election is over," said a statement Sunday from a bipartisan group of 10 senators, including Republicans Susan Collins of Maine, Lisa Murkowski of Alaska, Bill Cassidy of Louisiana and Mitt Romney of Utah.

The senators wrote that further attempts to cast doubt on the election are "contrary to the clearly expressed will of the American people and only serve to undermine Americans' confidence in the already determined election results."

Republican Gov. Larry Hogan of Maryland said, "The scheme by members of Congress to reject the certification of the presidential election makes a mockery of our system and who we are as Americans."

Former House Speaker Paul Ryan, a Republican, said in a statement that "Biden's victory is entirely legitimate" and that efforts to sow doubt about the election "strike at the foundation of our republic."

Rep. Liz Cheney of Wyoming, the third-ranking House Republican, warned in a memo to colleagues that objections to the Electoral College results "set an exceptionally dangerous precedent."

One of the more outspoken conservatives in Congress, Arkansas Republican Sen. Tom Cotton, said he will not oppose the counting of certified electoral votes on Jan. 6. "I'm grateful for what the president accomplished over the past four years, which is why I campaigned vigorously for his reelection. But objecting to certified electoral votes won't give him a second term?it will only embolden those Democrats who want to erode further our system of constitutional government."

Cotton said he favors further investigation of any election problems, separate from the counting of the certified Electoral College results.
Related listings
Litigation Reports

01/01/2021

A federal appeals court has cleared the way for the only woman on federal death row to be executed before President-elect Joe Biden takes office.The ruling, handed down Friday by a three-judge panel on the U.S. Court of Appeals for the District of Co...

Litigation Reports

12/14/2020

The Wisconsin Supreme Court on Monday rejected President Donald Trump's lawsuit attempting to overturn his loss to Democrat Joe Biden in the battleground state, ending Trump's legal challenges in state court about an hour before the Electoral C...

Litigation Reports

12/06/2020

Jed Leiber was an adult before he learned that his family was once part-owner of a collection of centuries-old religious artworks now said to be worth at least $250 million.Over a steak dinner at a New York City restaurant in the 1990s he had asked h...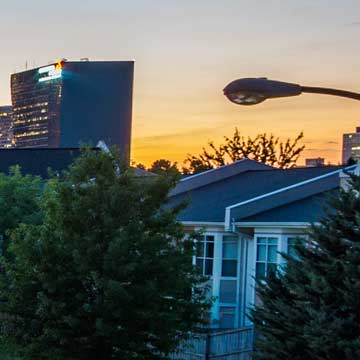 USCIS to Continue Implementing New Policy Memorandum on Notices to Appear
U.S. Citizenship and Immigration Services (USCIS) is continuing to implement the June 28, 2018, Policy Memorandum (PM), Updated Guidance for the Referral of Cases and Issuance of Notices to Appear (NTAs) in Cases Involving Inadmissible and Deportable Aliens (PDF, 140 KB).

USCIS may issue NTAs as described below based on denials of I-914/I-914A, Application for T Nonimmigrant Status; I-918/I-918A, Petition for U Nonimmigrant Status; I-360, Petition for Amerasian, Widow(er), or Special Immigrant (Violence Against Women Act self-petitions and Special Immigrant Juvenile Status petitions); I-730, Refugee/Asylee Relative Petitions when the beneficiary is present in the US; I-929, Petition for Qualifying Family Member of a U-1 Nonimmigrant; and I-485 Application to Register Permanent Residence or Adjust Status (with the underlying form types listed above).

If applicants, beneficiaries, or self-petitioners who are denied are no longer in a period of authorized stay and do not depart the United States, USCIS may issue an NTA. USCIS will continue to send denial letters for these applications and petitions to ensure adequate notice regarding period of authorized stay, checking travel compliance, or validating departure from the United States.