Wisconsin Supreme Court tosses Trump election lawsuit
Litigation Reports
The Wisconsin Supreme Court on Monday rejected President Donald Trump's lawsuit attempting to overturn his loss to Democrat Joe Biden in the battleground state, ending Trump's legal challenges in state court about an hour before the Electoral College was to meet to cast the state's 10 votes for Biden.

The ruling came after the court held arguments Saturday, the same day a federal judge dismissed another Trump lawsuit seeking to overturn his loss in the state. Trump appealed that ruling.

Trump sought to have more than 221,000 ballots disqualified in Dane and Milwaukee counties, the state's two most heavily Democratic counties. He wanted to disqualify absentee ballots cast early and in-person, saying there wasn't a proper written request made for the ballots; absentee ballots cast by people who claimed "indefinitely confined" status; absentee ballots collected by poll workers at Madison parks; and absentee ballots where clerks filled in missing information on ballot envelopes.

Liberal Justice Jill Karofsky blasted Trumps' case during Saturday's hearing, saying it "smacks of racism" and was "un-American." Conservative justices voiced some concerns about how certain ballots were cast, while also questioning whether they could or should disqualify votes only in two counties.

Biden won Wisconsin by about 20,600 votes, a margin of 0.6% that withstood a Trump-requested recount in Milwaukee and Dane counties, the two with the most Democratic votes. Trump did not challenge any ballots cast in the counties he won.

Trump and his allies have suffered dozens of defeats in Wisconsin and across the country in lawsuits that rely on unsubstantiated claims of widespread fraud and election abuse. On Friday, the U.S. Supreme Court rejected a Texas lawsuit that sought to invalidate Biden's win by throwing out millions of votes in four battleground states, including Wisconsin.
Related listings
Litigation Reports

12/06/2020

Jed Leiber was an adult before he learned that his family was once part-owner of a collection of centuries-old religious artworks now said to be worth at least $250 million.Over a steak dinner at a New York City restaurant in the 1990s he had asked h...

Litigation Reports

12/02/2020

Republicans attempting to undo President-elect Joe Biden's victory in Pennsylvania asked the U.S. Supreme Court on Tuesday to take up their lawsuit, three days after it was thrown out by the highest court in the battleground state.In the reques...

Litigation Reports

11/19/2020

A hearing on the Trump campaign's federal lawsuit seeking to prevent Pennsylvania officials from certifying the vote results was set to begin Tuesday after a judge denied the campaign's new lawyer's request for a delay.Rudy Giuliani...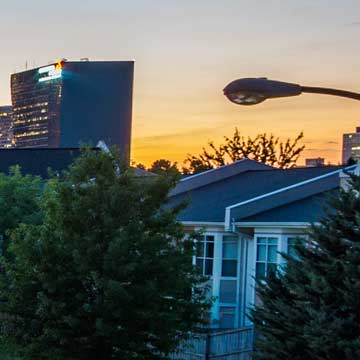 USCIS to Continue Implementing New Policy Memorandum on Notices to Appear
U.S. Citizenship and Immigration Services (USCIS) is continuing to implement the June 28, 2018, Policy Memorandum (PM), Updated Guidance for the Referral of Cases and Issuance of Notices to Appear (NTAs) in Cases Involving Inadmissible and Deportable Aliens (PDF, 140 KB).

USCIS may issue NTAs as described below based on denials of I-914/I-914A, Application for T Nonimmigrant Status; I-918/I-918A, Petition for U Nonimmigrant Status; I-360, Petition for Amerasian, Widow(er), or Special Immigrant (Violence Against Women Act self-petitions and Special Immigrant Juvenile Status petitions); I-730, Refugee/Asylee Relative Petitions when the beneficiary is present in the US; I-929, Petition for Qualifying Family Member of a U-1 Nonimmigrant; and I-485 Application to Register Permanent Residence or Adjust Status (with the underlying form types listed above).

If applicants, beneficiaries, or self-petitioners who are denied are no longer in a period of authorized stay and do not depart the United States, USCIS may issue an NTA. USCIS will continue to send denial letters for these applications and petitions to ensure adequate notice regarding period of authorized stay, checking travel compliance, or validating departure from the United States.